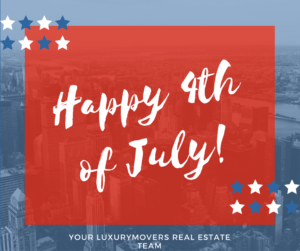 Happy July! The weather has been very hot in the Triangle, just like the real estate market! We wish all of you a safe and Happy Independence Day!
Do you know anyone that needs advice about the Triangle real estate market?  Please contact us at info@luxurymovers.com or call us at 919-424-1867. Your LuxuryMovers Real Estate Team appreciates your business and your referrals!
What's new with us?  Read on to see what we have been up to outside of real estate!
Jen had a very productive June working with many great clients and, also, her children as they push through the last month of school before July break.  She was able to make a quick trip to Wrightsville Beach for Father's Day with her husband and children.  They spent the day at the beach and had some great seafood.  She is looking forward to more of this beautiful weather that North Carolina has to offer in July.
Jason had a great June! He celebrated his wife's birthday with a bunch of friends by cruising on the Trolley Pub through downtown Raleigh, followed up with a pool party – it was a great time! He started playing in his Summer Heat soccer league, as well as continued teaching his summer semester. He has a few trips planned for the summer, so he's excited about that as well!
Sharon has really been enjoying the summer! In early June, her family celebrated Ryan's high school graduation. Her family came into town for the event and they had a fun celebration!! Sam has been busy with Carolina Gold Band each weekend and attending summer school classes at Wake Tech. Sharon also spent a wonderful Memorial Day weekend at the North Carolina coast and she is looking forward to a trip to Denver, Colorado, in July.
The big June event in Erika's family was Marlayna graduating from Franklin Academy! Four down, one to go (Macy, next year). Jesse finally got out of the barracks in Hawaii and into a house with two of his Navy buddies. No one really ever felt sorry for him having to live in the barracks though…it's Hawaii! Perry had his first live music performance and, although it was a small venue, he had a good time and enjoyed the experience.
Hunter had a great June. His brother recently graduated from high school, and will be attending NC State University in the fall where he will be playing football. He also was able to make a trip to Charleston with friends, and had an incredible time checking out the history and museums in the city!
What's new with you? Are there big events in your lives that you would like to share with us – weddings, anniversaries, new additions to your families? Please share what is going on in your world- we love hearing from you! Feel free to tag us on Facebook, Twitter, or Instagram– we would love to share your photos!
Your LuxuryMovers gave back to…American Red Cross, Alzheimer's, Goodwill of the Triangle, Rand Road Elementary, Railhawks, Salvation Army of Wake County, American Red Cross, Make A Wish foundation, our houses of worship, and YAKS soccer club.
Real Estate News: The research company ATTOM Data Solution ranked the housing markets for the top 20 contenders for Amazon's second headquarters, and Raleigh ranked number one! The median sales price of a home in Raleigh is $235,000 according to this study, roughly a 26 percent appreciation on property over five years. Below-average crime rates and above-average school scores were also factors.
Did you know? Raleigh's first food hall, Morgan Street Food Hall and Market, opens on July 23rd.  The 22,000 square foot space at 411 West Morgan St. in the Warehouse District, will house 16 restaurants and five retail options.
Video library: Buying or selling? Do you have questions about the market? We have a video library on our website that addresses some of our most frequently asked questions. You can also find the videos on our YouTube channel.  In this video, Jason Kogok addresses "When should I sell my home?"
Our featured listings: Your LuxuryMovers Listings
We love glowing reviews! We are proud of our more than 170 5 star reviews on Zillow! Happy clients are the key to our success, and we would love to share how we have helped you! We love glowing reviews, and would appreciate if you would let others know about our real estate experience and expertise.  Review us on Zillow.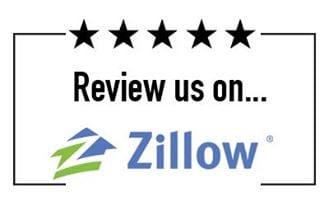 There is nothing permanent except change. – Heraclitus