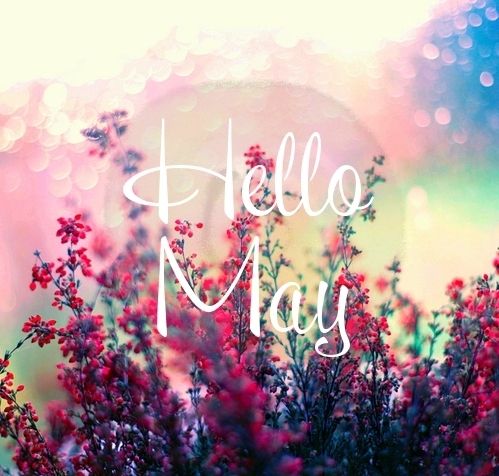 It is May! Thank you for allowing us to stay in touch with you!   We would love to hear what is going on with you…to hear about what is going on in our lives, our great clients and listings, keep scrolling down…
Click here to read latest real estate newsletter: Your LuxuryMovers Newsletter!!!
On a personal note…
Jen has been enjoying the spring, isn't it beautiful outside? Jen's youngest is trying out for CAYA soccer in May and Jen's oldest is hoping to be able to try out for Classic soccer pending her ankle being healed. Jen's oldest just recovered from a broken arm and on her first day back from soccer she broke her ankle. Jen wants to send a big thank you to all of your "Green Thumb" suggestions, her garden is in full bloom and growing like crazy! Also, so far, the deer haven't eaten anything!
Jason had a fun April and is getting ready for a great Summer! He took his first weekend trip to Ocean Isle, NC, which was a great time. He also took an overnight trip to Charlotte to visit the National White Water Center for a concert & competition event that was really awesome – he wanted to jump in and raft with everyone participating in the competition. He's looking forward to some fun weekends upcoming in May and continues to play soccer and is getting ready for his next semester of teaching real estate investing at Wake Tech.
Sharon and the kids have been enjoying the warm spring like weather with some lovely hikes, biking and working in the garden. Ryan was busy with the Enloe Spring Musical "Into the Woods" and Sharon's parents, Norma and Jim, came into town too see the show. The show was absolutely wonderful and they were all impressed with the Enloe HS Theatre Department's production which even included live music from the Enloe Band. Marching Band season has begun and Sam is already getting involved in rehearsals and preparations for the coming year!! Sharon's been enjoying getting out the Greenway again with walks with their sweet Doggie, Ellie.
April was birthday month for Erika! She enjoyed the day spent with her kid and a special call from Jesse (in the navy) whose ship brushed the coast close enough to get a signal on his cell phone for a few minutes. Marlayna has started the recruiting process with her soccer and colleges and received her first (hopefully of several) scholarship offer. Way to go Marlayna!
Your LuxuryMovers gave back to…American Cancer Society, Susan G. Komen North Carolina Triangle to the Coast, and YAKS Soccer Club.
Exciting news! US news named Raleigh-Durham the #4 place to live!  #1 was Denver, followed by Austin, Texas, and Fayetteville, Arkansas.
Did you know…More phone calls are made on Mother's Day than any other day of the year. These holiday chats with Mom often cause phone traffic to spike by as much as 37 percent!
Thank you to all of our current clients that we've had the pleasure of assisting in buying or selling their home this month!    
JR Huntley Homes           Jarrett & Nichole M.       JP Custom Carpentry, LLC           Susan Z. (x2)              Brian W.            Peter L. & Jennifer F.     Nikki H.        Linda & Doug S.         Sharon P.     Greg & Wendy P.        Jenny H.       Henry. G.          Bonnie & Larry J.          Kris & Nick L           John & Nancy G            David & Melissa F.        Chris B.        Andy & Jennifer C.          Robin & Billy O.        Jared & Kristi D.    Kyle & Rohn S.             Brad T.          Wes B. & Jim K.           Kristyn & Chris T.           Raymond & Chris T.          David W.          Kira & Brad M.         Jiri B.          Virginia B.         Sean & Terri W.        Michael D.     Shawn & Amy E.                   Jamie K.         Antwan and Donesha H.     Jeff & Jessica W.                 Linda G.                 Sharon P.                Jenny H.
Thank you to all of our past clients, friends and those of you who have referred business to us…
Susan and Gil B.        Julie P.        Seth & Lauren H.      Jarrett & Nichole M.        Seane and April K.      Jason S.      Ruth W.     Nancy H.        Zip Realty       USAA     Graebel    Zillow     Altair     CU Realty        Sirva Relocation         Maureen M.          Cartus Relocation            Carla W.        Redfin         Erin S.        Dakno       Movoto         Jim Y          Wells Fargo           Shawn E.      Paul J.             Pat W.
VIEW ONE OF THESE BEAUTIFUL HOMES LISTED BY YOUR LUXURYMOVERS TEAM!
7604 Goldmine Raleigh – $199,000 – RANCH HOME ON A CUL-DE-SAC IN NORTH RALEIGH!
121 Hardaway Point Raleigh – $167,700 – ADORABLE HOME IN RIVERWOOD ATHLETIC CLUB!
4164 White Kestrel Dr. Raleigh – $259,800 – FOUR BEDROOM IN MASSEY PRESERVE!
12516 Honeychurch Rd. Raleigh – $289,000 – GORGEOUS WAKEFIELD HOME!

2472 Milburnie Rd. Raleigh – $199,000 – RANCH HOME FRESHLY RENOVATED IN LONGVIEW PARK!
3504 Utica Dr – Raleigh – $299,900 – TOTALLY RENOVATED IN GREAT NORTH RALEIGH LOCATION!
2407 Clark Ave. Raleigh – $575,000 – UNDER CONTRACT! A TRUE ONE OF A KIND HOME!
5 S. Indian Creek Pl. Durham – $139,900 – UNDER CONTRACT IN 1 DAY!
209 Rivendell Dr. Holly Springs – $279,900 – UNDER CONTRACT!

4 Pagemore Ct Durham – $225,000 – UNDER CONTRACT!
110 Revival Way Raleigh – $689,900 – UNDER CONTRACT!
266 Jared Dr. Angier $134,900 – UNDER CONTRACT!
106 Revival Way Raleigh – $689,000 – SOLD!

803 Alpha Dr Durham – $179,000 – SOLD!
1609 Oakland Hills Raleigh – $115,900 – SOLD!
4104 Rockside Hills Dr Raleigh – $127,000 – SOLD!

2444 Milburnie Rd Raleigh – $199,800 – SOLD!

5408 Ridgeloch Pl Raleigh – $123,000 – SOLD!
900  Newcombe Rd Raleigh – $135,000 – SOLD!
Coming Soon
624 Peyton St. Raleigh – $134,900
"If you quit—quitting will become easier and easier for the rest of your life."    Osman Minkara