March is here!  Happy St. Patrick's Day! ☘️☘️☘️ You won't need the luck of the Irish to buy or sell a home – we can help you!
Spring starts March 20th, but Your LuxuryMovers Real Estate Team has already geared up!  Are you curious about the spring real estate market in the Triangle? Please contact us at info@luxurymovers.com or call us at 919-424-1867.

Want more information about us? You can read about all our team members on our website
What's new with you?  We enjoy hearing from our clients past, present and future.  Feel free to tag us on Facebook, Twitter, or Instagram– we would love to share your photos!
News about our team: 
Brrrrrr…Jen is done with the cold and is so ready for spring!  Jen was able to escape for a short but sweet visit to her Dad and Shirley in Florida, where they went bike riding to the beach and watched the sunset each day- just what the soul needed!  She was also able to watch her oldest play soccer in Charleston, South Carolina, where the team got second place after a double overtime and penalty kicks in the championship game.  Jen's youngest has been busy doing her thing with acting and singing!  Both of her children have dove back into piano after the holiday hiatus and are doing great!  Jen's husband, John, is back at playing in an over 30 coed soccer, pretty impressive for being 51!
Jason had a fun February! He and Sam spent a long weekend in Arizona with some friends and his brother and sister-in-law; they went to a golf tournament there and spent some great time with some friends and his Aunt Mary Ann, who lives in the area! Outside of that trip, Jason and Sam spent most of their time in Raleigh and have started on getting their nursery set up and enjoying the last few months of sleep and quiet before the new addition arrives!
Sharon had a fantastic February that started out with a wonderful trip to Mexico!! She and Randy had a fun time relaxing in the sun, snorkeling, sailing, and exploring the beautiful Island of Cozumel. Since her return, its been back to business, working with her buyers and helping them find their dream homes and investment properties. She has also been enjoying time with her family and friends.
Erika found a new hobby in February. Sharon told her about the running club that the local brewery in Knightdale does, so Erika checked into the White St Brewery in Wake Forest. They do the same thing and she has enjoyed running with friends on Tuesday nights. Macy and her dad have made a move to Cave Creek, Arizona, just a few miles outside of Phoenix. Erika misses her daughter, but Macy is having many new and fun adventures and making lots of new friends out there! Macy has a new job, bought a new car and found a barn for her horse, Uno.
Hunter had an excellent February! He took a quick vacation to Mexico and enjoyed some of the coolest places in the world. The highlight of his time there was seeing Chicen Itza, one of the seven wonders of the world. Aside from that, he enjoyed the amazing weather and incredible beaches.
Kort had a busy February with closings, showings, and open houses. In between all of that, he found some time to to travel to Greenville, North Carolina, to visit his sister and her family. They enjoyed catching up and Kort enjoyed the excitement of seeing the kids getting ready for baseball and softball. It will be a great year for them – just keep all this rain away!
Your LuxuryMovers gave back to… Salvation Army of Wake County,  Carolina Gold/Alchemy, Duke Hospital, Goodwill, Knightdale Chamber of Commerce and our local schools and houses of worship.
Real Estate News:  Mortgage rates inched lower for the third consecutive week. According to Freddie Mac Chief Economist Sam Khater, the lower rates bode well for the spring home buying season, typically the busiest time of the year for home shopping.
A recent survey suggests that owning a house makes you more attractive to potential mates! The study published by Realtor.com finds that nearly 60 percent of millennial singles agreed that homeownership boosts attractiveness. More than any other generation, 26 percent of the age group also indicated it was either important or very important for their significant other to own a home.
Jennifer, Jason and Sharon  had a great time at the Carolina Connections seminar at The Carolina Inn in Chapel Hill in February! There were lots of great speakers sharing their expertise at a beautiful location, helping keep Your LuxuryMovers Team on the cutting edge of the real estate industry!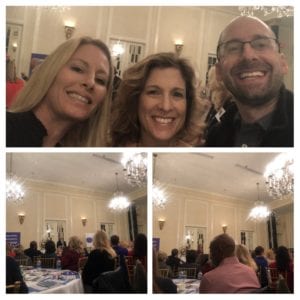 Did you know: Are you a Wegman's fan? The popular grocery chain out of New York, is targeting Holly Springs for its sixth store in the Triangle. ts first store, on Wake Forest Road in Raleigh, is scheduled to open this fall.
The Wake Forest Community library, which had been closed for renovation and expansion since 2017, re-opened on February 24th! This branch of the Wake County Public Library system expanded from 5,000 to 9,000 square feet, offers youth programs, a collection of up to 50,000 books, 16 public computers and WiFi.
The Durham County Open Space Program partners with Orange County to operate two parks for public use.  These parks were the result of citizen led initiatives to preserve the land and now offer a host of amenities for the public to enjoy. Little River Regional Park is a 376 acre regional park located on Guess Road along the Durham/Orange county line offers 7 miles of hiking trails, 7 miles of biking trails, a birding trail, picnic shelters, playground, open field, and group campground. The 75 acre Hollow Rock Nature Park, part of the larger New Hope Creek Preserve, opened in 2016. This parcel was purchased jointly by Durham County, Orange County, the City of Durham, and the Town of Chapel Hill. The Park includes 1.5 miles of hiking trails, an open play field, and trail connections to Duke Forest.
A new soccer complex is coming to eastern Wake County! Wake Stone Corporation has donated 40 acres of land to the Town of Knightdale for the construction of Phase I of the Forestville Road Athletic Complex. In total, over 90 acres will be contributed for the brand-new soccer complex, making it the largest donation of land the Town of Knightdale has ever received. The Wake County Board of Commissioners also awarded the Town of Knightdale a $1 million grant for the development of the soccer complex on May 21, 2018.
Our website features neighborhoods and areas across the Triangle! Find cozy condos, beautiful single-family homes, sweeping estates, and everything in between. Search by area and by neighborhood!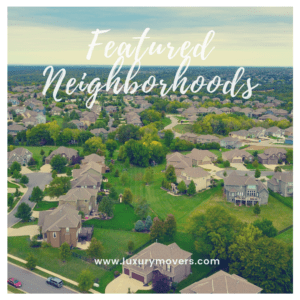 Do you have questions about the Triangle real estate market?  We have a video library on our website that addresses many of our most frequently asked questions. You can also find the videos on our YouTube channel.
Visit our website to see our featured listings!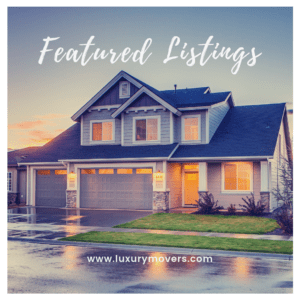 "May your troubles be less, your blessings be more, and nothing but happiness come through your door!" Irish Blessing