December is here – winter and the holidays are just around the corner.  As 2018 draws to a close, our team wishes you and yours a festive and merry holiday season!  Happy Holidays!
If we can help you, your family, or your friends with your real estate needs, please contact us at info@luxurymovers.com or call us at 919-424-1867. Your LuxuryMovers Real Estate Team appreciates your business and your referrals!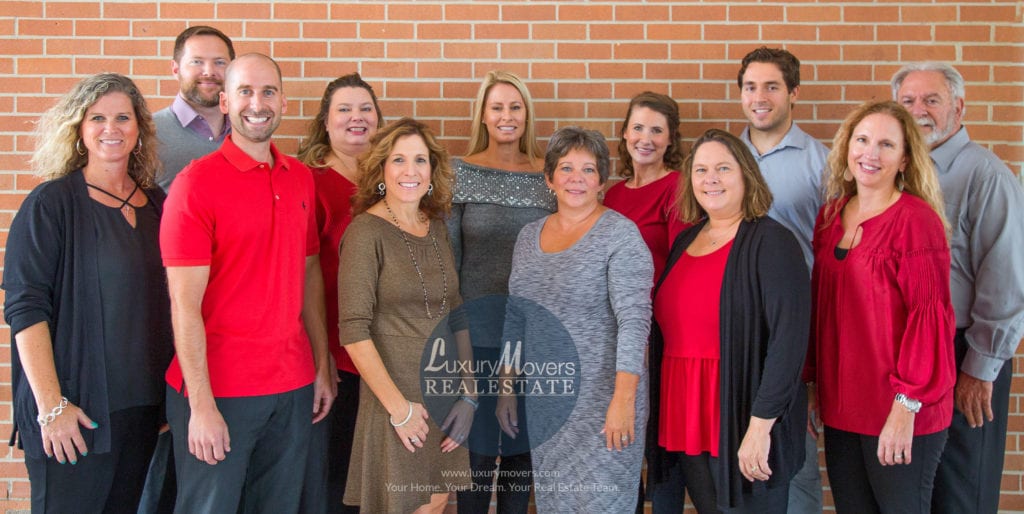 Want more information about us? You can read about all our team members on our website
What's new with you?  Drop us a line and keep us updated.  We enjoy hearing from our clients past, present and future.  Feel free to tag us on Facebook Twitter, or Instagram– we would love to share your photos!
See what we have been up to:
Happy Holidays to all!  Jen had a great month, as one of her children has entered into the teenage years, a whole new stage in life!  They celebrated by going to Rush Hour Karting, which is a go cart race track in Garner and then taking a trip to Defy Gravity- a trampoline park.  Also, Jen has been spending lots of time at Raleigh Little Theatre, established in 1936, as her youngest received a part in Cinderella.  Jen invites all of you to join them in seeing the show; it is in it's 35th year of production.
Jason had a good November! He was in town all month, but enjoyed some down time and projects around the house. He's getting ready for the holiday season and his next teaching course which starts in January! He enjoyed Thanksgiving in town and started doing some holiday decorating around the house!
Sharon had a wonderful November. She has been enjoying the cooler weather and fall colors. Her family celebrated Sam's 20th birthday with their annual dinner at the Cheesecake Factory (Sam's favorite). She also spent Thanksgiving in Asheville with her extended family and got to do some hiking as well. She is looking foward to the holiday season in December and celebrating with friends and colleagues.
Erika's family had a quiet Novemeber, with the exception of poor Macy getting sick. It has been hanging onto her for awhile! Perry had a really fun trip to Louisianna for almost all of November to visit his friends who work there as underwater welders. Marlayna has decided to try and graduate a little early, so she is loading up her class schedule for next semester to begin that endeavor. Morgan is doing well at her job and Jesse is of course, as usual, toughing out life in Hawaii!
Hunter had an excellent November. The highlight of his month was getting to attend the Wake Forest-NC State football game to see his brother. Nothing was sweeter than seeing the Deacons hand NC State a loss on their home turf!  Aside from that, he was able to spend time with his extended family over Thanksgiving and enjoy their awesome company.
Kristen had a wonderful November. She spent the Thanksgiving holiday with family in South Carolina. She and her husband spent time catching up with old friends from high school and laughing about how much has changed since the addition of four more babies to the friends group in the last year alone. November is always a great time for reminiscing and celebrating great relationships with forever friends and family!
November was a great month for Kort. He got to travel to Atlanta where he along with family members from all over the country celebrated his grandmother's 95th birthday. A weekend full of great memories. Thanksgiving is always a special time for the family to get together and give thanks for so many blessings. He celebrated with a few of his favorite dishes, fried turkey and green bean caserole.
Your LuxuryMovers gave back to… Salvation Army of Wake County,  Knightdale Chamber of Commerce and our local schools and houses of worship.
Real Estate News: A newly submitted rezoning application for a nine-acre site south of downtown Raleigh could transform the southern entrance to the city from an area of low profile buildings to one of 20-story towers. Five Horizons Development is proposing to build more than one million square feet of office space and hundreds of residential units in an area where the city has been trying to spur private development. The rezoning proposal would allow for up to 20 stories to be built on a site just south of Western Boulevard, bordered by South Saunders and South Dawson streets.
Did you know: On Veterans Day 2018, the Town of Knightdale officially unveiled its beautiful new Veterans Memorial honoring the US Armed Forces. This will go down in the books as the dedication of one of the most important public spaces in the Town of Knightdale.
Considering a change? Buying or selling? Do you have questions about the market? We have a video library on our website that addresses some of our most frequently asked questions. You can also find the videos on our YouTube channel.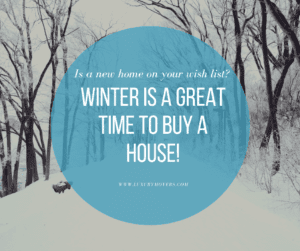 Is a new home on your holiday wish list? Visit our website to see our featured listings:  Your LuxuryMovers Listings
The only time you should look back is to see how far you've come. – Anonymous