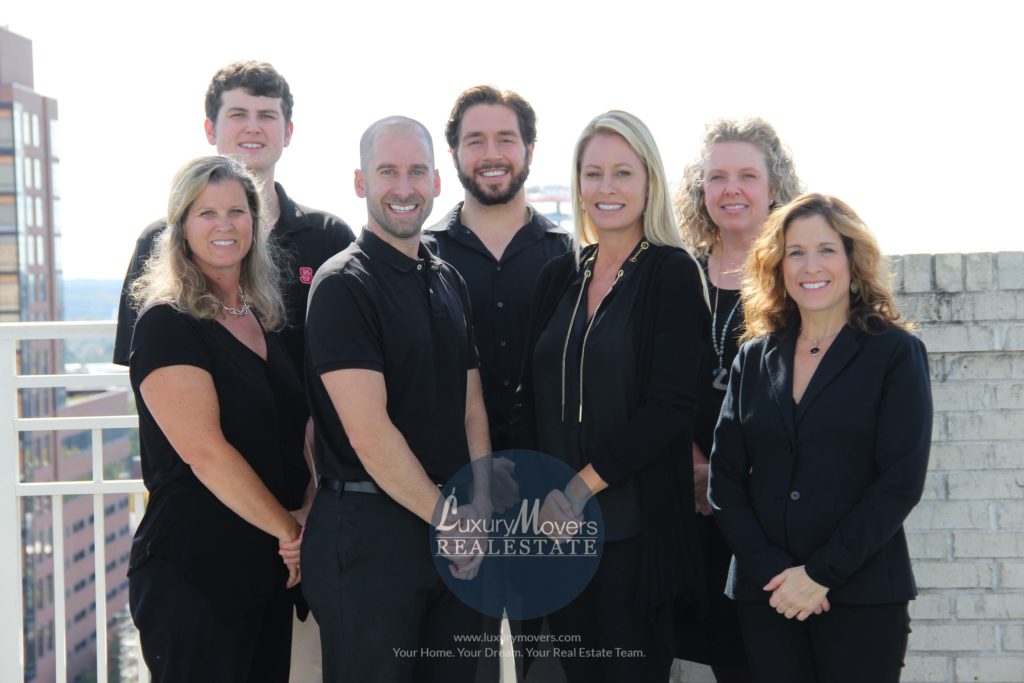 Thank you for allowing us to stay in touch with you!  February is here, and we have been experiencing cold weather alternating with beautiful spring like days.  Happy Valentine's Day!
What's new with you? Are there big events in your lives that you would like to share with us – weddings, anniversaries, new additions to your families? We would love to hear what is going on with you! Contact us with your photos, updates, and news at leads@luxurymovers.com.
What's new with us? See what we have been up to outside of real estate – spelling bees, renovations, family time,  and more! Interested in what's going on in the Triangle Real Estate market? We have news about that too!
Jen is proud to announce that both of her children respectively received the title of first runner up in each of their school spelling bees – she is very proud of them. Jen is getting ready to get back into soccer season with her children; she is excited to begin watching them play again, and see them outdoors exercising with hopes that the warm weather comes back to North Carolina soon!  Jen wishes you a Happy Valentine's Day!
Jason kicked off 2018 with a great January! He spent New Years in Maryland with all of his siblings and had a blast getting together with them. He also took a quick trip to Louisiana to visit Sam's family for a few days and also had some of his best friends come in town for a weekend! In addition to spending some wonderful family/friend time, he also started his next semester at teaching – this time at North Carolina State University and embarked on his next investment home project and the fun renovations that go along with that.
Sharon and her family had a great start to 2018. They are still getting settled in their new home and Sharon has been doing a bit of painting. They enjoyed getting to play in the snow a bit with our little snow storm that brough 8 inches to Knightdale!! Ryan has been busy with rehearsals and running the sound for Heritage High School spring musical. Sam started his second semester at Wake Tech, a new job and weekend rehearsals at Alchemy Percussion Group.
Erika and her family are enjoying the start of 2018! Macy finished up her season on the swim team at school and was very successful. She was very proud of doing so well in the 500 freestyle! Macy and Marlayna are playing indoor soocer together and loving the action there. Perry just returned from a 10 day trip out to LA networking his music and even got to record at Atlantic Studios! Morgan finishes up her training at Bank of America the first week of February and will be permanent in the Knightdale branch. Jesse is still toughing it out in Hawaii (haha). The false missile alert was a bit stressful, but he and his friends have all recovered from that scare!
Justin had a tremendous January. After the holidays, January was a very busy month spent scrambling from showing to showing with his buyers. In the spare time between assisting his clients, he was able to watch some great basketball! He was able to watch his NC State Wolfpack basketball team beat ranked opponents Duke and Clemson in Raleigh at the PNC Arena. Most importantly, however, he was elated to see his Wolfpack travel up to Chapel Hill and beat the rival UNC Tarheels on the road. Justin looks forward to a hopefully warmer Febraury!
Hunter had an awesome January! Aside from being busy in the crazy housing market, he got to spend time with his family and visit his grandparents. He also got to spend time with a few friends that were in town from across the country!
Your LuxuryMovers gave back to…American Red Cross, Alzheimer's, Goodwill of the Triangle, Rand Road Elementary, Railhawks, Salvation Army of Wake County, American Red Cross, our houses of worship, and YAKS soccer club.
Real Estate News: Zillow reported that the new median home price in Raleigh is $314,900, up 16.9% from last year.
Did you know? One of Raleigh's newest restaurants recently made Forbes Magazines list of coolest places to eat on earth in 2018! Located on Moore Square in downtown Raleigh, Brewery Bhavana has blossomed from a multi-concept curiosity to the city's busiest restaurant. It's one of only two spots in the United States featured on the list, which includes a pizzeria in Barcelona, outdoor wood-fired cooking in Tulum, and a 14-seat tempura temple in Tokyo.
Please visit some of our online sites: Our Interactive Website     LuxuryMovers Facebook     Our Google+ Page
Click on all listings here: Your LuxuryMovers Listings
Life isn't about waiting for the storm to pass. It's about learning to dance in the rain!