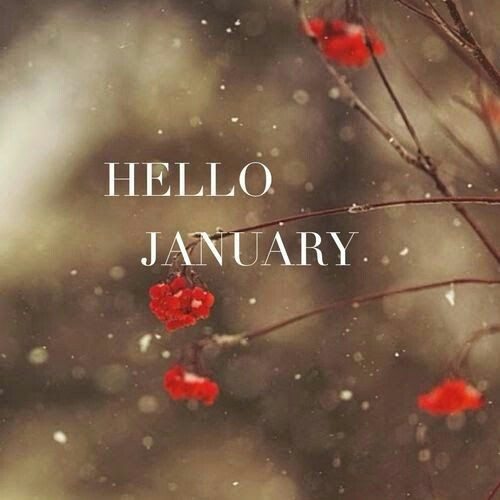 Thank you for allowing us to stay in touch with you!  January is a time of new beginnings.  We are excited about 2018, and look forward to warmer temperatures!
What's new with you? Are there big events in your lives that you would like to share with us – weddings, anniversaries, new additions to your families? We would love to hear what is going on with you! Contact us with your photos, updates, and news at leads@luxurymovers.com.
What's new with us? See what we have been up to outside of real estate – a honeymoon, family time, holiday celebrations, and more! Interested in what's going on in the Triangle Real Estate market? We have news about that too!
Jen wishes you all a Healthy and Happy New Year.  She had a relaxing holiday with her close friends and a lot of her family.  Jen has been busy in the kitchen (not a place that Jen spends a lot of time normally and definitely not her forte), as her children decided they wanted to bake a lot; also, her youngest got a soda streamer and a fondue maker this year, so they have been putting these items into use.  In addition, at the beginning of January, she took a trip to to visit her father and his wife in Florida.  It was nice to get out of the cold weather, go on some long bike rides, and enjoy the outdoors.
Jason had a nice December and great holiday season with friends and family! He celebrated his honeymoon in Exuma Bahamas, which was awesome! He also spent lots of quality time with his friends and family throughout the month. He is ready for a big 2018 with real estate and is ready for his upcoming teaching semester, as well as spring soccer!
Sharon's family had a wonderful holiday season and New Year. They enjoyed Christmas in Asheville with Sharon's mom, step-father, her sister Dale and her brother-in-law Tom. It was cold, but they didn't get to see any snow. Sharon continued her tradition of ringing in the New Year with her good friends Jessica and Mike. They are all looking forward to new beginnings and a fantastic 2018! Sharon wishes all her friends, family, and clients a very Happy New Year!
Erika's family had a wonderful Christmas and New Year celebration. The Frutigers have great expectations for 2018! Erika enjoyed attending her father's community Christmas choral concert and was especially proud of the solo he sang. Jesse was unable to come home from Hawaii for the holidays, but there was plenty of Face-timing going on. Marlayna finished up her long soccer career at NCFC (CASL) and will be moving on to college ball. Macy had an unfortunate fall off her horse, Uno, and is still recuperating from a nasty concussion, although her doctor expects a full recovery. Here's to 2018 y'all!
Justin had a fantastic December! He was able to spend time with friends and family here in Raleigh over the holidays. Justin's favorite part of December was getting to see the Carolina Panthers beat the Minnesota Vikings in person at Bank of America Stadium in Charlotte. Justin is looking forward to a great 2018!
Hunter had a wonderful December! His younger brother repeated as a state champion in high school football, and he was able to experience the win with his family. For the holidays, he got to spend time with his extended family around North Carolina. To top off a great month, he witnessed his alma mater Wake Forest Univeristy beat Texas A&M in the Belk Bowl for football.
Your LuxuryMovers gave back to…American Red Cross, Alzheimer's, Goodwill of the Triangle, Rand Road Elementary, Railhawks, Salvation Army of Wake County, American Red Cross, our houses of worship, and YAKS soccer club.
Real Estate News: An 80-acre farm in Cary that was once home to a corn maze and pumpkin patch has sold for $20 million. The Ferrell Farm property will be developed as a residential neighborhood with plans for 67 single-family homes and 239 townhomes.
Did you know? For 2017, new construction in Wake County is up 28% over 2016.
Please visit some of our online sites: Our Interactive Website     LuxuryMovers Facebook     Our Google+ Page
Click on all listings here: Your LuxuryMovers Listings
"The best way to predict the future is to create it. " Abraham Lincoln