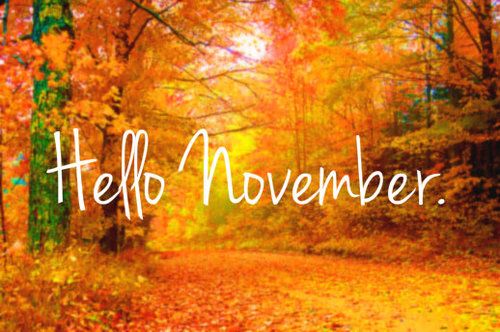 Thank you for allowing us to stay in touch with you!  Isn't the fall foliage in the Triangle beautiful? November brings Veterans Day – thank you to those who have served our country and their families for their sacrifices. Thanksgiving is a perfect time to remember all those things for which we are thankful – our families, our friends, and our clients!
What's new with you? Are there big events in your lives that you would like to share with us – weddings, anniversaries, new additions to your families? We would love to hear what is going on with you! Contact us with your photos, updates, and news at leads@luxurymovers.com.
What's new with us? We have been busy! The weather has cooled, but the real estate market continues to remain hot! See what we have been up to outside of real estate – wedding plans, vacations, new homes, and more! Curious about what's going on in the Triangle Real Estate market? We have news about that too!
Jen had a wonderful month as her children were on track-out.  She was able to take a quick trip to Charleston as her husband had to work so Jen and her children were able to tag along.  It was nice to visit the outdoor market and other historical landmarks that Charleston has to offer.  Also, the weather was nice enough to go swimming, a nice surprise for October!
Jason had a busy October! He and his fiance, Samantha, moved into their new home, which is always exciting and stressful at the same time, but they are slowly getting settled in. They are also putting the finishing touches on their wedding coming up in early November in the backyard of their new home. Outside of those two life events, Jason is still playing soccer, teaching and trying to get some sleep from time to time!
Sharon is enjoying the cooler October weather. She has been busy settling into her new home and doing some decorating. Her boys have been busy with school and work. They are all looking forward to the Holiday Season that is swiftly approaching. Sharon recently joined the Knightdale Chamber of Commerce, which showcases the growth and opportunities in Knightdale, and is looking forward to getting more involved in the Knightdale community.
October was birthday month at the Frutigers' home. Morgan turned 23 and Marlayna turned 18!  Angus Barn was the birthday dinner venue, as usual. Erika's husband, Darrell, makes a mean fall/winter zuppa tuscana soup and has already had to make multiple batches. Macy is busy training her horse, Uno, and has also been a star attraction at Panic Point in Youngsville this month! Jesse is still struggling to enjoy Hawaii (just kidding!) and Perry is busy with work and recording his music.
October was busy for the Medlins. They had the honor of hosting a family wedding at their home and seeing family and friends from far and near. They also made a trip for a college family weekend and spent quality time with their two sons. Watching the Mountaineers win the football game was a bonus!
Justin had a great October. Aside from staying very busy in assisting all of his clients, he has enjoyed keeping track of his favorite football teams, NC State and the Carolina Panthers. Both teams seem to be off to a great start and Justin looks forward to keeping up with them throughout the rest of the season. Also, Justin was able to enjoy some time with family from all over the country in celebrating his Grandfather's 70th birthday.
Hunter had an exiciting October. Aside from work, he has been busy supporting his younger brother's senior year of football at Wake Forest High School, where they continue their dominance as the reigning state champion. On a side note, he had an excellent time getting to see his favorite band, Foo Fighters, play a concert in Greensboro in which they played songs from their new album!
Your LuxuryMovers gave back to…American Red Cross, Alzheimer's, Goodwill, Rand Road Elementary, Railhawks, Salvation Army of Wake County, American Red Cross, our houses of worship, and YAKS soccer club.
Real Estate News: Last month, the average home price in Raleigh was $443,625. The average sales price was $152 per square foot.
Did you know? Construction is expected to start this month on the Wegmans in Raleigh. The New York-based, grocery store will be located on Wake Forest Road at the site of the old Alcatel plant. The shopping center, to be named Midtown East, sits on 22 acres. In addition to the 120,000-square-foot Wegmans, five retail buildings with about 42,000 square feet of space and a parking deck that can accommodate 400 vehicles is in the works.
Please visit some of our online sites: Our Interactive Website     LuxuryMovers Facebook     Our Google+ Page
Click on all listings here: Your LuxuryMovers Listings
"If it doesn't challenge you, it doesn't change you." – Fred DeVito