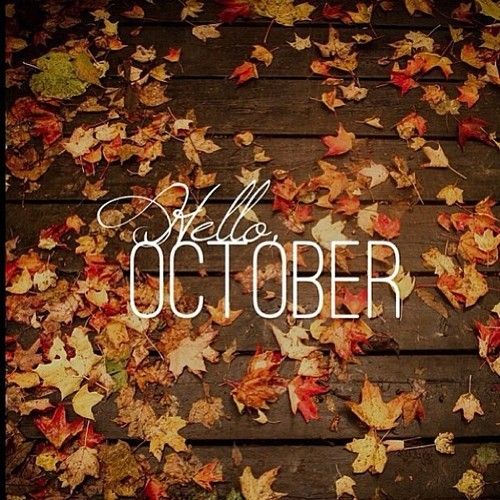 Welcome to October!
What's new with you? Are there big events in your lives that you would like to share with us – weddings, anniversaries, new additions to your families? We would love to hear what is going on with you! Contact us with your photos, updates, and news at homes@luxurymovers.com.
What's new with us? It's hard to believe that fall is here. Summer seemed to fly by! Our team has been busy, both personally and professionally. We enjoy giving back to our community through our volunteer and charitable contributions, such as the American Red Cross, Alzheimer's, our children's schools and our houses of worship. See what we have been up to! Curious about what's going on in the Triangle Real Estate market? We have news about that too!
Jen has had an enjoyable fall thus far.  She has spent most of her week nights and weekends at the soccer fields with her family watching her children play soccer.  It is nice to be outside and breathe in the crisp, fresh air.  Jen's children are on track out in October, so she plans on doing some fun outings with them:  visit the zoo, take a trip to the beach, and have many outdoor campfires where making smores is a must.  Jen's children would like to go pick apples somewhere, as well.  Can anyone recommend a good place?  Please send any recommendations her way!
Jason had a great September! He and his fiance' Samantha are putting the finishing touches on their new home and hope to move in very soon! They are also finalizing their wedding plans for their backyard wedding. They both are ready to be done with planning any big items for a while. Jason is still teaching and playing soccer in his free time.
Sharon and her kids had a great summer as well. They finally moved into their new home in Knightdale Station, and have been busy unpacking and nesting. They are really enjoying the nearby Knightdale Station Park and Sharon is still biking miles on the Greenways. Sam started his first semester of college at Wake Tech and is learning the ropes of college life. He has also been paying his music with the Carolina Gold Drum Corp and bought a new Marimba that he LOVES! Ryan started his senior year at Enloe High School, and is busy working on his Sound Design projects at the local theatres and Enloe High School.
Erika's family is busy! Child number four, Marlayna, has started her senior year of high school, and number five, Macy, recently got her driver's license. Macy worked very hard and saved her money to buy a truck to haul her horse, Uno. Fun to see kids make plans and follow through! Perry is writing and recording music and is considering starting school to get a music production degree. We look forward to seeing him pursue his dreams too.  Jesse made an unexpected visit from Hawaii so that he could go on the family vacation to Sunset Beach, NC. The sand and water on the east coast are vastly different from that of the Hawaiian shores and make him laugh a little! Here's to fall!
Summer gives way to fall, and the Medlins have sent their kids off to college. Now they are empty nesters and look forward to what the future holds. They have been working tirelessly for thier clients and hope to have many more in the near future. Their time has been filled working with first time home buyers as well as more experienced home buyers. They have also done lots of open houses and hope to see you soon at one of them!
Justin was glad to see fall, his favorite time of the year, arrive. Justin stays busy throughout the week assisting his buyers and hosting several open houses. In his spare time, Justin has managed to keep up with two favorite football teams, the NC State Wolfpack and the Carolina Panthers. So far, he's very happy with great starts for both of the teams!
Hunter had an awesome September! He has a had a great time watching his younger brothers start their football seasons. He also has been extremely excited about watching the Demon Deacons get off to an incredible 4-0 start on the football field. Aside from that, he's enjoying working in the scorching Triangle real estate market.
Your LuxuryMovers gave back to…American Red Cross, Alzheimer's, Goodwill, Rand Road Elementary, Railhawks, Salvation Army of Wake County, American Red Cross, our houses of worship, and YAKS soccer club.
Real Estate News:Urban Outfitters has been named as the first major retail tenant for the 18-story The Dillon mixed-use building under construction in downtown  Raleigh. Urban Outfitters has signed a commitment to open a new store at The Dillon in 2018. Negotiations with a number of top retail and restaurant tenants for the new building on West Street are said to be in the works. The first phases of the office and apartment spaces are on track to open in February 2018.
Did you know? The town of Knightdale has received a grant to build a Greenway Trail that will connect the new Knightdale Station Park to the Mingo Creek Greenway Trail. This means that Knightdale Station Park will soon connect to the Neuse River Greenway Trail and, consequently, the Mountains-to-Sea Trail, which spans the state from the Great Smoky Mountains to the Outer Banks.

Please visit some of our online sites: Our Interactive Website     LuxuryMovers Facebook     Our Google+ Page
Click on all listings here: Your LuxuryMovers Listings
Autumn is a second spring when every leaf is a flower.  Albert Camus