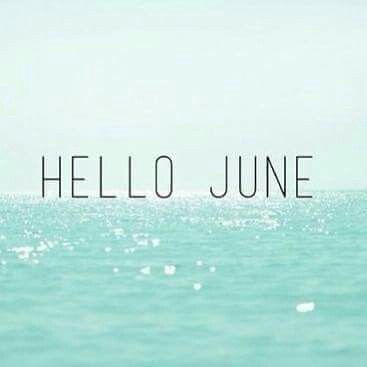 June is here and it feels like summer! Thank you for allowing us to stay in touch with you!
Are there big events in your lives that you would like to share with us – weddings, anniversaries, new additions to your families? We would love to hear what is going on with you – please let us know!
Please scroll down to read about what is going on in our lives, see some of our listings, and learn more about what is going on in the real estate market…
On a personal note…
 Jen had a super Memorial Day Weekend! Her mother and father in-law were in town from Colorado, so Jen and family went to Wrightsville Beach for a long weekend. The weather was perfect! They enjoyed eating out at two of their favorite local restaurants: The Fish House and Bluewater Grill. Although the best meal was the one that they cooked at home, as they got fresh seafood from the local seafood market, Motts Channel. Also, Jen and family enjoyed visiting the farmers market, taking a bike ride to the South Point, walking the loop, boogie boarding, watching the sunset at Banks Channel and just enjoying the sound of the waves at the beach while feeding the sea gulls.
Jason had a great May! He not only celebrated his birthday, but also took a quick day trip to Charlotte to visit his younger brother, Matthew. He also was surprised by his fiancé with a quick day trip to Chicago to see Neil deGrasse Tyson speak at the Chicago Theater, as well as eat some deep dish pizza! The real estate market and his training for his next Mt. Rainier climb has been taking up the rest of his time!
The month of May was busy as usual for Sharon. Sam and Ryan are finishing up the school year and Sam is getting ready for his High School graduation. She took a quick weekend trip to Asheville to visit her Mom for Mother's Day and got to spend some quality time with her family enjoying spring in the mountains. She has been super busy with the spring Real Estate market, but in her spare time she has been racking up the miles on her bike on the Triangle Greenways.
The Frutigers have a state champion in the house! Marlayna's high school soccer team won the 1A state championship in May. It was the game of a lifetime, ending in penalty kicks after a double overtime! Macy also had a major accomplishment as she bravely mounted her unbroken horse, Uno, for the first time. Fortunatley, Macy was calm and Uno was well behaved. Erika was not sure about her "baby" being the first one to ride a giant animal, but they were both brilliant and she is very proud of the time and dedication Macy has put in. The whole family is excited to watch the progress they will make!
Ray and Kathleen had a great May! They continued their tradition of escorting their sons and friends to Charlotte for an annual weekend music festival. Their oldest son moved back home for the summer after completing his sophomore year away at college. Kathleen spent Mothers Day with her sons and managed to squeeze in an open house that weekend. She and Ray took in a Brad Paisley concert under the stars this month as well. For Memorial Day, Ray took his annual trip with the guys riding the trails on their Jeeps while Kathleen surprised her childhood friend with a birthday trip to the mountains. Real estate took up the rest of their time. May marks Kathleen's three year anniversary with LuxuryMovers and she and Ray look forward to many more years with this awesome team!
Justin enjoyed the beautiful weather May brought, finding time to get outdoors as much as possible on weekends and evenings. He was able to see his uncle get married in the mountains just outside of Asheville earlier in the month – congrats to David and Stephanie! Justin was also able to make it to Bald Head Island for Memorial Day weekend with friends and family. This was his first time visiting; his favorite part was that no cars were allowed on the island- only golf carts! Besides some travel, Justin has remained very busy working hard for his buyers in this hot market!
Hunter had a great month of May. He has been working with his grandparents to help them finish a new rental cabin in West Jefferson, North Carolina. He also has spent time on the weekends helping his younger brothers develop their athletic talent on the football and lacrosse fields in the hopes they make it to play at the college level. Aside from that, he has been trying his best to keep up with this crazy busy real estate market!
Your LuxuryMovers gave back to…American Red Cross, Alzheimer's, Rand Road Elementary, Railhawks, Salvation Army of Wake County, American Red Cross, our houses of worship, and YAKS soccer club.
Exciting News: Your LuxuryMovers Team is proud to partner with Redfin. We are even more proud to be Redfin Rockstars for April – number one nationally in two categories: Most Closings and Most Promoters!
Real Estate News: According to the News and Observer, new home sales in the Triangle are running 15% higher than last year. Developers built 4,039 new homes in the area during the first quarter of 2017.
Did you know? Vernon Place is a new community in Wake Forest offering ranch, one and a half story, and two story homes on beautiful wooded half to one acre sized homesites priced from the $290s to $390s.
Please visit some of our online sites…  Our Interactive Website     LuxuryMovers Facebook     Our Google+ Page
Click on all listings here: Your LuxuryMovers Listings
 "Life always gives you a second chance – it's called tomorrow. "