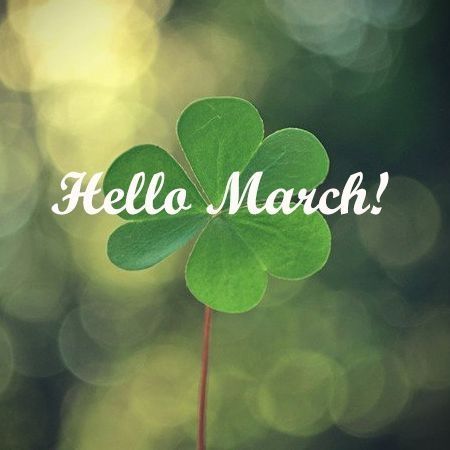 Welcome to March! Spring is in the air here in North Carolina!  Thank you for allowing us to stay in touch with you!   
Are there big events in your lives that you would like to share with us – weddings, anniversaries, new additions to your families? We would love to hear what is going on with you – please let us know!
Please scroll down to read about what is going on in our lives, see some of our listings, and learn more about what is going on in the real estate market…
On a personal note… 
Jen, Jen's mom and children took a quick trip to Cincinnati, Ohio, for a memorial service for Jen's cousin, Susan.  It was good to see family but Jen wishes it was not under these circumstances.  Jen has a huge family that lives in many different places; almost everyone made it to the service, and it was nice to see family support one another.  The rest of the month, Jen has spent at the soccer fields! She is happy that it has been so beautiful outside!
Jason had a fun February that started off with a ski trip to Colorado! It was his first time on skis in over twenty years, and after a day of lessons, did pretty well for himself (on the green slopes, of course!). Outside of that great trip, he continued to play indoor soccer and prepared for his upcoming real estate class he teaches. The month ended with some really big news: Jason and Samantha are engaged!
Sharon can't believe the trees and flowers are already blooming. This is just what she loves about living in the Triangle – the lovely mild weather! Both Sam and Ryan had the flu, so they had to cancel a ski trip to West Virginia, but they hope to make it up with a trip to Colorado next year! Sharon is looking forward to the spring weather and hitting the greenways on her bike as the weather continues to warm up and the days get longer.
February brought new jobs to Erika's home. Morgan is back in Raleigh working full time as a teller at a credit union. It's good to have her back close again. Perry has landed a job at the Angus Barn as a server. Be sure and ask for him when you call to make reservations! He won't be trained up and on his own until mid-March, though. Macy is working at a new restaurant in Wake Forest called East Coast Wings. She works as a hostess and on take out, but can often be seen waiting a table or two if it gets busy!
Kathleen and Ray will take their church youth group to the slopes in Boone, North Carolina, for some skiing and hopefully some tubing. Their church has several members that attend colleges in the North Carolina mountains. They always have a good time there and enjoy the views. Kathleen and Ray are enjoying working with several first time home buyers and are keeping busy.
And introducing the newest member of Your LuxuryMovers Real Estate Team – Justin Williams!  Justin was able to enjoy the amazing February weather in Raleigh. He has enjoyed playing basketball outside in the very pleasant evenings recently. He even had the opportunity to polish off the golf clubs from the winter and make it to the driving range. Justin stays on the go everyday working hard for his clients while also in pursuit of his bachelor's degree in Business at NC State.
Your LuxuryMovers gave back to…American Red Cross, Alzheimer's, Rand Road Elementary, Railhawks, Salvation Army of Wake County, American Red Cross, our houses of worship, and YAKS soccer club.
Exciting News: Our team was tied for third place in the nation for most closings in January with the Redfin Partners Program. We are proud to be "Redfin Rockstars"!
Jason and Jennifer were honored to speak at the 2017 Coldwell Banker Howard Perry and Walston Company meeting in February. They were selected from over 1100 agents to share their expert tips on how to list a home to get the most value for their clients and get it sold quickly.
Real Estate News: Only 15 minutes from Raleigh, Wendell Falls in Knightdale is a booming new subdivision with homes from the high $100's to $500s. Homes range in size from 1500-3200 sq feet. Onsite builders are M/I, Wynn, Dan Ryan and more!
Did you know? The Wells Fargo building in downtown Raleigh will be having some major renovations done. Recently acquired by NY Real-Estate Firm HighBrook Investors, the plans include a new outdoor plaza for concerts and special events.
Please visit some of our online sites…  Our Interactive Website     LuxuryMovers Facebook     Our Google+ Page
Click on all listings here: Your LuxuryMovers Listings          
"In the middle of every difficulty lies opportunity."  Albert Einstein