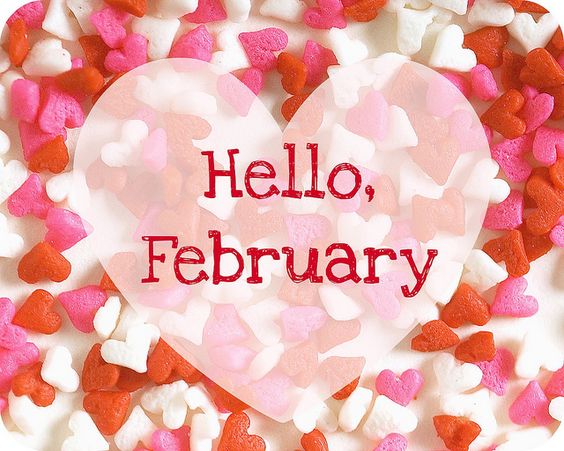 Welcome to February! Thank you for allowing us to stay in touch with you!   
Are there big events in your lives that you would like to share with us – weddings, anniversaries, new additions to your families? We would love to hear what is going on with you – please let us know!
Please scroll down to read about what is going on in our lives, see some of our listings, and learn more about what is going on in the real estate market… 
On a personal note… 
Jennifer had a great January as her father and his wife visited for a week. During this time they were able to take advantage of the Capital Area Greenway System to do some bike riding.  She enjoyed the Neuse River Greenway the most out of the trails she explored.  Also, since Jen's children were on track-out,  they were able to take a quick trip to visit Jen's husband's side of the family in Colorado for New Years!  Jen and family had a great time skiing, ice skating, sledding and sitting by the fire.  One of the presents that the Langes received was going to High Tea with their "Nana" and friends at the Brown Palace in Denver, Colorado, which was a lot of fun.  If you are ever in Denver during the holidays, Jen would highly suggest taking a stroll thru the lobby of the Brown Palace.  It is beautiful!
Jason has enjoyed the start of 2017! He celebrated a great New Years with some close friends and fireworks in downtown Raleigh. He also was able to run up to Maryland for a quick overnight trip to visit some family for his cousin's 18th birthday. Work has been pretty crazy, but Jason is still fitting in time for soccer and the start of a new teaching semester.
Sharon enjoyed a fun News Years celebration with her good friends Jessica and Michael. It has become an annual tradition that she looks forward to every year!! It's been cold in Raleigh and we even saw a bit of snow early in the month, but that hasn't stopped the Real Estate Market from warming up the month, and Sharon has been busy gearing up for a very busy spring.
Wait? It's February? Where did January go? The big event for the Frutiger family in January was their oldest, Morgan, moving back to the area from Boone! Although she will miss the mountains, Morgan is happy to be back close to family. She will be working full time as a banker while she compeltes her anthropology degree. Jesse keeps in pretty good contact with the family when he can, as best he can, from his navy vessel in the middle of the Red Sea. He is safe and happy and that's good enough for mom, Erika, right now!
January started out bittersweet for Kathleen, as Ray had his last flight as an Army Aviator after a long and fulfilling 28 years in the Army. He is excited to transition to a civilian career as a Realtor on our team here at LuxuryMovers. Retirement would usually mean lots of free time, but in his case, Ray has been extra busy with a schedule full of real estate classes and meetings. Kathleen and Ray were happy to spend time with their oldest son before he headed back to college and just learned their youngest got accepted into his top choice of colleges. 2017 is starting off full of changes and excitement for the Medlins!
Your LuxuryMovers gave back to…American Red Cross, Alzheimer's, Rand Road Elementary, Railhawks, Salvation Army of Wake County, American Red Cross, HPW Turkeys for the Triangle, and YAKS soccer club.
Exciting News: Durham and Raleigh were named among the most caring cities in the country! The personal finance website WalletHub compiled a list of 2016's Most Caring Cities in America ranking Durham and our capital city of Raleigh among the top 25 most compassionate cities.
Real Estate News: According to Fortune magazine, government-owned mortgage companies Fannie Mae and Freddie Mac will begin backing larger mortgages for the first time in over a decade, making it easier for buyers in expensive markets to finance their purchases.
Did you know? The U.S. Environmental Protection Agency estimates that radon is responsible for more than 22,000 lung cancer deaths per year in the United States. The N.C. Radon Program is distributing free test kits while supplies last. More information can be found on our blog, or visit the website for the North Carolina Department of Health and Human Services.
Please visit some of our online sites…  Our Interactive Website     LuxuryMovers Facebook     Our Google+ Page
Click on all listings here: Your LuxuryMovers Listings                                                                                                                 
Life is 10% what happens to you and 90% of how you react to it. – Charles R. Swindoll