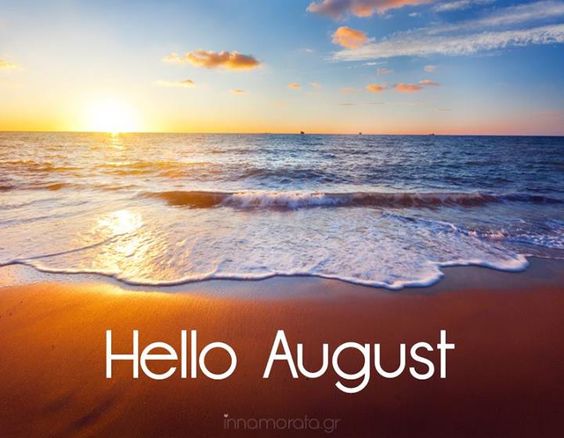 Welcome to August! Thank you for allowing us to stay in touch with you!  We hope you have been enjoying your summer. We would love to hear what is going on with you…to hear about what is going on in our lives, our great clients and listings, keep scrolling down…
Click here to read latest real estate newsletter: Your LuxuryMovers Newsletter!!!
On a personal note…
Jen and her husaband, John, had a busy July as this was their children's summer track-out from school. Jen had her husband's side of the family stay with her for two weeks. For a week of that time, Jen had 14 family members staying at her house all at once; it was fun for her children to have lots of the cousins visit, since most live in Colorado. Also, Jen's father and his wife visited for a separate week in July. Jen took a couple of trips to Wrightsville Beach to enjoy the ocean and sunshine. Now August brings back the routine of school and activities for Jen's family. Jen is looking forward to watching her girls play soccer again this fall!
Jason had a very fun July! He celebrated the 4th of July in Montana, just south of Glacier National Park – one of his favorite places. He also went up to Maryland for a quick weekend trip to see his older brother and sister and enjoyed some Maryland blue crabs while there. Jason also was best man in one of his closest friends wedding in downtown Raleigh. The wedding was a blast and many of his college friends made it to town. Congrats Drew & Lonny on getting married!
Sharon loves summertime and the hot Weather! She spent a beautiful July 4th weekend at Kerr Lake boating and camping with Roger. Sam has been busy working and practicing his music for marching band. The season starts August 1st and he is so excited!! Ryan was busy with his internship at the North Carolina Theatre and spend most of his timing at Raleigh's Memorial Auditorium with the cast and Crew of Mary Poppins. What an incredible experience for him! Sharon ended the month jetting off to Mexico with her girlfriends for a much needed vacation.
July came and went very quickly in the Frutiger house. Perry is about to sign his Navy papers, Morgan is finishing up two very successful summer school sessions at ASU in Boone, and Marlayna is back in school as Franklin Academy is on a year round track. Jesse came home from Hawaii for a surprise visit before heading out on his first deployment in August. He and Erika flew up to New Jersey to surprise Macy and had an absolute ball! They went to Carlos' Bakery again and spent waaay more than anyone should spend in a bakery. Macy was originally supposed to only stay in New Jersey for the summer, but her Olympic trainer asked her to stay on permanently! Mom isn't 100% sure about all this, but she will be homeschooling there. How often does a girl get to train for the Olympics?
Your LuxuryMovers gave back to…the American Red Cross and YAKS Soccer Club.
Exciting news! U.S. News and World Report has ranked the Triangle as #4 in its annual Best Places to Live List!
Please visit some of our online sites…  Our Interactive Website     LuxuryMovers Facebook     Our Google+ Page
Click on all listings here: Your LuxuryMovers Listings
If it exists, it is possible – John P. Grier