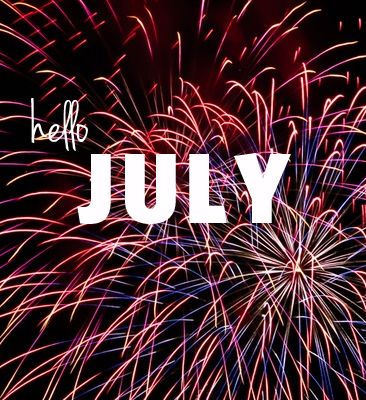 It is July, and summer is in full swing! Thank you for allowing us to stay in touch with you!  We hope you all had a safe and happy Independence Day. We would love to hear what is going on with you…to hear about what is going on in our lives, our great clients and listings, keep scrolling down…
Click here to read latest real estate newsletter: Your LuxuryMovers Newsletter!!!
On a personal note… 
Jen and her family have been doing some biking to their new favorite spot at Wrightsville Beach where the waves are not so high and it is not so crowded. Also, this past month, Jen's girls rescued two kittens and found homes for them which was a rewarding but, hard experience for all of the Lange girls when they had to give the kittens up to the new owners as they had really bonded with the kittens, especially Squiggles. Jen's family already has two cats (Winnie and Rocky) and a dog (Clyde) who needs their attention.
Jason had a great June and is so glad summer is finally here. He took a quick day trip to Wilmington, as well as a weekend trip to VA to visit some friends. He also had some friends come in town for a weekend, which was a great time. Outside of that, he is enjoying Summer, playing soccer and trying to take a few weekend trips here and there!
School is out and the Sharon and the kids are enjoying the summer relaxing, while Sharon has also been busy as ever with LuxuryMovers Real Estate. Sam has been busy working at Food Lion and hanging out, as teenagers will do. We also celebrated Ryan's 15th Birthday this Month and had a great dinner at Dante's Italian in Wakefield. If you are looking for some really good Italian Food in a nice atmosphere, we highly recommend you try Dante's. Sharon is looking forward to her "girl's week away" in Mexico at the end of the Month for some well need R&R.
June was a big month at the Frutiger's home. Jesse came home from Hawaii and surprised the family before he heads out on his first big deployment with the Navy. Macy is still in NJ training with her Olympic coach and says she is learning a lot! Erika and Jesse are making a surprise visit to see Macy on July 1. Morgan came home from ASU for a week and half. Compliments of Morgan, Darrell and Erika have their first grand-dog, named Nita. Perry is making his plans to join the navy still. He and Jesse are looking into the brother program, which stations brothers together! Last, but not least, Marlayna's soccer team went to nationals in San Diego and although did not win, made a good showing with 2 wins and 1 loss…all games being decided in penalty kicks. Very exciting! While in San Diego, Erika and Marlayna to see several beautiful west coast beaches (Coronado, La Jolla) and spend a day at the San Diego Zoo!
Your LuxuryMovers gave back to…the American Red Cross.
Exciting news! Your LuxuryMovers Team welcomes our newest team member, Rob Stone!
Rob Stone is a licensed NC Real Estate Broker and member of the Raleigh Area Board of Realtors and Triangle MLS. He is a native of the Raleigh area and grew up in Cary. After receiving his Bachelor of Science from Clemson University he moved back to Raleigh in 1996 and enjoyed a twenty year sales career in the fire alarm industry. That experience and his passion for helping people as well as his web design skills derived from his recent degree in Web Design from Wake Tech make him uniquely qualified to help new buyers and sellers in the real estate marketplace. In his personal time, Rob enjoys spending time with his girlfriend, Cassie, and Cavalier spaniel Scout visiting their family lake house at Lake Gaston and going wake-boarding and tubing at Falls Lake. He also enjoys fitness, hiking, biking, music, swing/shag dancing, and visiting his family in Raleigh. He joined Your LuxuryMovers Team in 2016 as a full time broker.
Did you know.…In February, 2006, the City of Raleigh received an amazing gift of 157 acres of land along Falls Lake to create its first designated nature preserve. Dr. Annie Louise Wilkerson, a renowned Raleigh doctor with many pioneering achievements in her 53 year career in medicine, stipulated in her will that the park be maintained as a "nature preserve park" used for the primary purpose of nature and wildlife education.
 Please visit some of our online sites…  Our Interactive Website     LuxuryMovers Facebook     Our Google+ Page
 Click on all listings here: Your LuxuryMovers Listings
Eighty percent of success is showing up. –Woody Allen