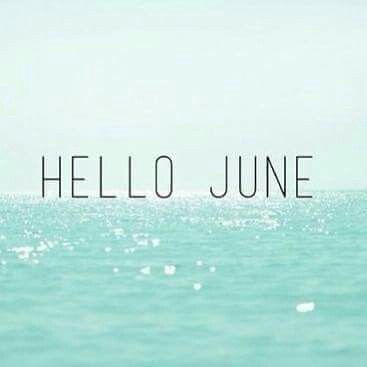 Your LuxuryMovers Team 
It is June! Thank you for allowing us to stay in touch with you!  We hope you all had a safe and happy Memorial Day, and thank you to our military members for their service.
We would love to hear what is going on with you…to hear about what is going on in our lives, our great clients and listings, keep scrolling down…
Click here to read latest real estate newsletter: Your LuxuryMovers Newsletter!!!
On a personal note… 
Jen had a great May and was able to get back to Cincinnati for a quick weekend to visit her family. On the way there Jen, her husband and her children stopped in West Virginia to tour a coal mine and, also, hiked to the suspension bridge at New River Gorge Park. Jen was not sure if she would like the tour of the coal mine, but it was really interesting and her children really enjoyed it. Jen feels very lucky that she did not coal mine back in 1910! Also, if you have never visited the New River Gorge, Jen highly recommends it, it is absolutely beautiful. Also, she was able to visit Smale Park on the Ohio River and visit her brother's 29th floor office that overlooks the Cincinnati Reds baseball park. Jen is not sure how he gets any work done on game days! Jen had a super time with her family!
Jason had a great May! He celebrated his 21st birthday (again) and went to Chicago for a college buddy's wedding – congrats Tom & Heather! While in Chicago, he got to tour Wrigley field, eat some deep dish pizza and enjoy quality time with some long time friends. He also went to Baton Rouge for his first Bayou Country Superfest…it was a fun time for someone who isn't the biggest country music fan and the people watching was outstanding! Outside of that, it's business as usual with real estate, summer soccer starting and another session of teaching his investment course.
May was business as usual for Sharon. She's also been enjoying getting back on the greenway on her new Trek Bike and putting in some miles! She's also been attempting to fix up the yard with some new plants and mulching. The kids have been busy finishing up the school year preparing for Exams. Sam has been working like crazy at Foodlion, saving for a car and learning to drive. (Sharon's trying to keep calm as he drives her car around Raleigh!). Ryan just finished up another show and is excited about his internship with the North Carolina Theatre on the Sound Crew for the production of Mary Poppins in July. They all went camping at Kerr Lake over Memorial Day weekend and had to endure quite a bit of rainy weather, but still had some fun nonetheless. Looking forward to some sunnier skies soon!!
Erika had a busy May as Perry is winding up his senior year and preparing to follow in his brother's footsteps and enter the navy. Jesse is back in Hawaii after spending a good bit of time on our west coast. He says Hawaii is the place for him! Morgan is taking a field study course at ASU over the summer for her archaeology degree and is having fun digging in the dirt all day. Her new family nickname is "Digger." Macy heads up to New Jersey June 5th for her summer to train with equestrian Olympian Michael Barisone, and to hone her own riding skills. She is super excited! Marlayna just completed her high school soccer season and received the awards of all-state, all-conference, and goalkeeper of the year! She heads to Nationals for her club team in San Diego in June. Erika and her husband, Darrell, were in NJ in May and had a ball seeing sites like Baltusrol Golf Course and visiting Carlo's Bakery from the hit show "Cake Boss."
Your LuxuryMovers gave back to…American Cancer Society, Susan G. Komen North Carolina Triangle to the Coast, and YAKS Soccer Club.
Exciting news! Raleigh was ranked the number 9 destination on Travel + Leisure's 2016 "America's Favorite Cities" list.
Did you know…One of the greatest technological research parks in all of the world (RTP) is located here & features IBM, Cisco, Nortel, Sony Ericsson, & Lenovo to name a few.
Please visit some of our online sites…  Our Interactive Website     LuxuryMovers Facebook     Our Google+ Page
Thank you to all of our current clients that we've had the pleasure of assisting in buying or selling their home this month!    
JR Huntley Homes           Jarrett & Nichole M.       JP Custom Carpentry, LLC           Susan Z. (x2)              Brian W.            Peter L. & Jennifer F.     Nikki H.        Linda & Doug S.         Sharon P.     Jeff & Jessica W.        Jenny H.       Henry. G.          Bonnie & Larry J.          Kris & Nick L           John & Nancy G            David & Melissa F.        Chris B.        Linda G.          Sharon P.        Sean & Gina G.   Joe P.             Erica & Jonathan F.        John M.           Joe A.           Michael C.          David W.          Luzabelle L.        Jiri B.          Henry G.         Dana and Dacia B.        Bonnie and Larry J.    Roger A.       Shawn & Amy E.                   Adriano P         Eric and Heather S.      Lea B.     Andy and Jennifer C,                Steve and Debbie S.                 Brendan and Ashely H.    Nick and Kristina L.    Billy and Robin O.
Thank you to all of our past clients, friends and those of you who have referred business to us…
Susan and Gil B.        Julie P.        Seth & Lauren H.      Jarrett & Nichole M.        Seane and April K.      Jason S.      Ruth W.     Nancy H.        Zip Realty       USAA         Graebel             Zillow     Altair     CU Realty        Sirva Relocation              Maureen M.          Cartus Relocation                   Redfin             Kelly C.        Dakno       Movoto         Jim Y          Wells Fargo
VIEW ONE OF THESE BEAUTIFUL HOMES LISTED BY YOUR LUXURYMOVERS TEAM!
Click on all listings here:  Your LuxuryMovers Listings
7604 Goldmine Raleigh – $199,000 – RANCH HOME ON A CUL-DE-SAC IN NORTH RALEIGH!
4164 White Kestrel Dr. Raleigh – $259,800 – FOUR BEDROOM IN MASSEY PRESERVE!
12516 Honeychurch Rd. Raleigh – $289,000 – GORGEOUS WAKEFIELD HOME!
205 Carolina Town, Holly Springs – $224,900 – RANCH IN HOLLY GLEN!
7002 Old Trail, Durham – $499,500 – EXECUTIVE HOME IN TREYBURN!
3509 Boren Ct, Raleigh – $274,900 – WOODED, PRIVATE BACKYARD!
121 Hardaway Point Raleigh – $167,700 – GREAT HOME IN CLAYTON!
266 Jared Dr. Angier $134,900 – UNDER CONTRACT!
3504 Utica Dr – Raleigh – $299,900 – TOTALLY RENOVATED IN GREAT NORTH RALEIGH LOCATION!
2472 Milburnie Rd. Raleigh – $199,000 – UNDER CONTRACT!
4 Pagemore Ct Durham – $225,000 – SOLD!
110 Revival Way Raleigh – $689,900 – SOLD!
2407 Clark Ave. Raleigh – $575,000 – SOLD!
5 S. Indian Creek Pl. Durham – $139,900 – SOLD!
106 Revival Way Raleigh – $689,000 – SOLD!
803 Alpha Dr Durham – $179,000 – SOLD!
1609 Oakland Hills Raleigh – $115,900 – SOLD!
4104 Rockside Hills Dr Raleigh – $127,000 – SOLD!
2444 Milburnie Rd Raleigh – $199,800 – SOLD!
5408 Ridgeloch Pl Raleigh – $123,000 – SOLD!
900  Newcombe Rd Raleigh – $135,000 – SOLD!
209 Rivendell Dr. Holly Springs – $279,900 – SOLD!
Coming Soon
3711 Burtons Barn, Raleigh – $149,900
"Never mind what others do; do better than yourself, beat your own record from day to day, and you are a success." William J.H. Boetcker