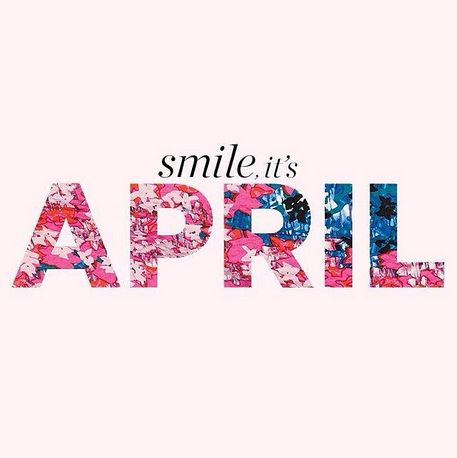 Spring is here!!!  Thank you for allowing us to stay in touch with you!   We would love to hear what is going on with you…to hear about what is going on in our lives, our great clients and listings, keep scrolling down…
Click here to read latest real estate newsletter: Your LuxuryMovers Newsletter!
On a personal note… 
Jen has been enjoying the wonderful weather that March as brought us.  Jen and family have been busy working on their garden and hope to have a big harvest this year.  Any pointers from any gardners? Jen thanks you in advance! Jen and family have tried to have one in the past and have planted a lot but, have not received any great end results.  Jen did add garden soil and compost this year and is contemplating sending her soil to NC Department of Agriculture- they will test your soil for free.  It is a great program.  Besides working on the family garden, Jen has been busy with her children's soccer activities and enjoying time with them during their spring track out from school.
Jason had a great March!  He was in Raleigh for most of the month, but did go down to Louisiana for Easter with his girlfriend, Samantha.  He participated in his first crawfish boil while there; he still prefers his Maryland Crabs, but had a great time nonetheless!  Outside of that, he has been enjoying outdoor soccer and teaching.  The real estate market has been pretty nuts, so that has taken up most of his free time!
Biking Season Has Begun!! Sharon and Ryan have been enjoying the spring weather on their New Trek Bikes and have been putting in some miles in the Neuse River Trail!! Easter weekend Sharon And Roger took a Road Trip to check out the Virginia Creeper Trail which was quite an adventure. Then they headed to Boone and Blowing Rock to pay a visit to Sharon's Alma Mater Appalachian State University. Go Mountaineers!!
Refereeing has started back up for Erika's kids. There go their Saturdays for the next ten weeks, although they don't mind spending all the money they're making! The kids have been tracked out for the last three weeks of March and are headed back to finish the year. Macy's leg has healed well from her surgery and her doctor has given her 100% clearance to resume activity. YAY! She is also finishing up driver's ed before tracking back in. Jesse heads out to sea the first of April, although he isn't allowed to tell anyone where they are going. Mom isn't crazy about that – at all. Morgan is about to complete her junior year at ASU and one step closer to her anthropology degree. She is looking into a field study (dig) over the summer. Marlayna has just started the recruiting process for her soccer. She's one for one, getting a huge offer from the first school she visited and trained with! (Mom IS excited about that!)
Your LuxuryMovers gave back to…March for Babies and Wake Co. Salvation Army and American Red Cross
Did you know…According to Forbes Magazine Raleigh is rated #2 among cities building the most new housing (behind only Austin, Texas, in the ranking).
Please visit some of our online sites…  Our Interactive Website     LuxuryMovers Facebook     Our Google+ Page
 Thank you to all of our current clients that we've had the pleasure of assisting in buying or selling their home this month!    
Sonja & Jay B.     Linda & Eric C.     Erik & Suzan S.     Chris & Lauren S.     JR Huntley Homes     Jarrett & Nichole M.       JP Custom Carpentry, LLC
Susan Z. (x2)       Brian W.     Peter L. & Jennifer F.     Nikki H.     Linda & Doug S.     Sharon P.     Greg & Wendy P.     Jenny H.
Kyle & Rohn S. Brad T.     Wes B. & Jim K.     Kristyn & Chris T.     Raymond & Chris T.       David W.     Kira & Brad M.    Jiri B.     Virginia B.
Sean & Terri W.  Kwaw & Stella E.     Michael D.     Shawn & Amy E.   Jamie K.
Thank you to all of our past clients, friends and those of you who have referred business to us…
Amy O.        Suzan and Erik S.       Nancy H.    Zip Realty       USAA     Graebel     Zillow     Altair     CU Realty        Sirva Relocation
Maureen M.   Cartus Relocation     Carla W.        Redfin         Erin S.        Dakno       Movoto     Jim Y      Wells Fargo      Shawn E.
Paul J.     Pat W.
VIEW ONE OF THESE BEAUTIFUL HOMES LISTED BY YOUR LUXURYMOVERS TEAM!
Click on all listings here:  Your LuxuryMovers Listings
110 Revival Way Raleigh – $689,900 – THIS IS THE 2015 GOLD PARADE OF HOMES WINNER!
4 Pagemore Ct Durham – $225,000 – FANTASTIC LOCATION, 5 MINUTES TO BRIER CREEK SHOPPING!
121 Hardaway Point Raleigh – $167,900 – ADORABLE HOME IN RIVERWOOD ATHLETIC CLUB!
4164 White Kestrel Drive – $259,800 – FOUR BEDROOM IN MASSEY PRESERVE!
209 Rivendell Dr. Holly Springs – $279,900 – DESIRABLE HOLLY GLEN NEIGHBORHOOD!
3504 Utica Dr – Raleigh – $324,900 – TOTALLY RENOVATED IN GREAT NORTH RALEIGH LOCATION!
110 North Pastures Trail, Franklin – $374,500 – PRICE REDUCED! CUSTOM HOME ON OVER 6 ACRES!
2407 Clark Ave. Raleigh – $575,000 – JUST REDUCED! A TRUE ONE OF A KIND HOME!
109 Breckenridge Dr. Garner – $367,900 – ALL BRICK CUSTOM HOME!
266 Jared Dr. Angier $134,900 – UNDER CONTRACT IN THE FIRST WEEK!
106 Revival Way Raleigh – $689,000 – UNDER CONTRACT!
803 Alpha Dr Durham – $179,000 – UNDER CONTRACT!
4104 Rockside Hills Dr Raleigh – $127,000 – UNDER CONTRACT!
1609 Oakland Hills Raleigh – $115,900 – UNDER CONTRACT!
2444 Milburnie Rd Raleigh – $199,800 – SOLD!
5408 Ridgeloch Pl Raleigh – $123,000 – SOLD!
900  Newcombe Rd Raleigh – $135,000 – SOLD!
4021 Griffis Glen Dr Raleigh – $144,900 -SOLD!
2714 Hidden Waters Circle Raleigh -$435,000 – SOLD!
171 Roan Dr. Garner – $255,000 – SOLD!
201 Coalinga Lane Raleigh – $119,900 – SOLD!!
Coming Soon
12516 Honeychurch St – Raleigh