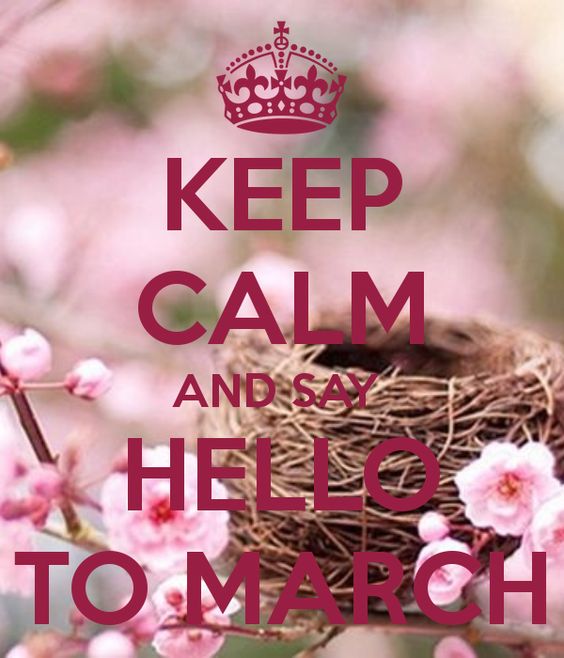 Spring is here!  Thank you for allowing us to stay in touch with you. We hope that all of our fellow North Carolinians were all untouched by the tornadoes in February! We would love to hear what is going on with you…to hear about what is going on in our lives, our great clients and listings, keep scrolling down…
Click here to read latest real estate newsletter: Your LuxuryMovers Newsletter!!!
On a personal note…
Jen had a nice February!  Well, Jen just wanted to give you an update on the hover board incident, her daughter is now out of a cast and in a splint. Jen's oldest is not able to participate in her soccer tournament in Myrtle Beach and is pretty bummed out about it.  The doctor said to Jen and her husband to put things in perspective and remember that this is only 10 year old soccer not, the world cup.  Broken arms have been like the flu for Jen's oldest's soccer team, three other girls on her daughter's team have either broken their arm or injured their arm in the past month!  Jen and husband have decided to refund their oldest daughter her hard earned hover board money so they could do with the hover board whatever they wished since it now belongs to them!   Jen's youngest and Jen's husband have just started their spring soccer season and the whole family is enjoying being outdoors and getting in shape. Jen retired from soccer about two years ago on her 31st birthday…okay, okay, her 41st!
Jason had a fun February!  Outside of staying busy with the early Spring real estate market, he went ice climbing in Ouray, CO with his older brother, Ron.  After the first few hours of initial fear, they both got more comfortable with the steepness and techniques required for the following few days of climbing.  They had great weather, too.  Overall, it was a blast!  Jason starts teaching this month his real estate investment class at Wake Tech and outdoor soccer has started, as well.  Outside of that, he is working on a few flip properties and getting ready for warmer temperatures and a fun summer!
February was as busy as every for Sharon and the boys!! Sharon and Roger took a last minute trip to Charlotte to see her best friend from elementary school, Bonnie, and her husband, Dan, and they had fun night in downtown Charlotte and a little shopping at Ikea, as well. With a few warmer February days, Sharon and Ryan were able to enjoy some biking on the Neuse River Greenway. They are so excited about spring right around the corner and daylight savings approaching! Sam has been busy with his new job at Food Lion and practicing his driving around Raleigh (watch out on the road Raleigh drivers!!).
February was a great month for Erika's family! It began with a family trip to the Ringling Brothers and Barnum and Bailey Circus. It was a great show that entertained even the toughest crowd of teenagers! Marlayna's ECNL team traveled to Houston, Texas and enjoyed 80 degree weather for 3 games. They lost to Wisconsin and beat Oregon and Idaho. Next event is in New jersey in May. Until then, high school ball (fun ball)! Macy's leg is healing nicely, although she had a little set back from a quirky step up on a curb. She can't wait to get back on her horse and is hoping for clearance from her doctor mid March. Perry is reconsidering immediate entry into the navy. He is leaning towards getting his bachelor's degree first and going in as an officer.
Your LuxuryMovers gave back to…The Vietnam Veterans of America and Youngsville Area Kids Soccer
Did you know…If you look at only single-family construction as a percentage of the existing housing base, Raleigh is ranked #1, reports Forbes.
Please visit some of our online sites…  Our Interactive Website     LuxuryMovers Facebook     Our Google+ Page
Thank you to all of our current clients that we've had the pleasure of assisting in buying or selling their home this month!
Damon & Kari W.     Pamela H.     Jay & Sonja B.     Brian & Chickelle W.     Eric & Linda C.     Chris & Lauren S.     Michael & Nichole M.     JP Custom Carpentry, LLC   Yasin W.      Antwan and Donesha H.       Michael D.     Jared & Kristi D.     Jiri B.     Dacia & Dana B.     Christa & Dele G.     Kira & Brad M.     Nancy H.     Jay & Brianne M.
Thank you to all of our past clients, friends and those of you who have referred business to us…
Jess & Brian F.     Sean & April K.     Erin & Nicole B.     Ric & Joy S.     Nancy H.    Zip Realty       USAA     Graebel     Zillow     Altair     CU Realty
Maureen M.   Cartus Relocation     Carla W.        Redfin         Erin S.        Dakno       Movoto     Jim Y      Wells Fargo    Suzan and Erik S.
VIEW ONE OF THESE BEAUTIFUL HOMES LISTED BY YOUR LUXURYMOVERS TEAM!
Click on all listings here:  Your LuxuryMovers Listings
110 Revival Way Raleigh – $699,000 – THIS IS THE 2015 GOLD PARADE OF HOMES WINNER!
106 Revival Way Raleigh – $689,000 – STUNNING NEW CONSTRUCTION IN THE HEART OF FIVE POINTS!
3504 Utica Dr – Raleigh – $349,000 – TOTALLY RENOVATED IN GREAT NORTH RALEIGH LOCATION!
110 North Pastures Trail, Franklin – $374,500 – PRICE REDUCED! CUSTOM HOME ON OVER 6 ACRES!
2407 Clark Ave. Raleigh – $575,000 – JUST REDUCED! A TRUE ONE OF A KIND HOME!
1609 Oakland Hills Raleigh – $117,900 – 3 BEDROOM TOWN HOME WITH 1ST FLOOR MASTER!
4 Pagemore Ct Durham – $225,000 – FANTASTIC LOCATION, 5 MINUTES TO BRIER CREEK SHOPPING!
109 Breckenridge Dr. Garner – $367,900 – ALL BRICK CUSTOM HOME!
803 Alpha Dr Durham – $179,000 – UNDER CONTRACT!
4104 Rockside Hills Dr Raleigh – $127,000 – UNDER CONTRACT!
5408 Ridgeloch Pl Raleigh – $123,000 – UNDER CONTRACT!
900 Newcombe Rd Raleigh – $135,000 – UNDER CONTRACT!
4021 Griffis Glen Dr Raleigh – $144,900 UNDER CONTRACT!
2444 Milburnie Rd Raleigh – $199,800 – UNDER CONTRACT
2714 Hidden Waters Circle Raleigh -$435,000 – UNDER CONTRACT!
171 Roan Dr. Garner – $255,000 – UNDER CONTRACT!
201 Coalinga Lane Raleigh – $119,900 – SOLD!!
425 Kimloch Dr., Garner – $247,500 – SOLD!
11313 Rumshill, Raleigh – $264,900 – SOLD!
Coming Soon
121 Hardaway Point Raleigh and  4164 White Kestrel Raleigh