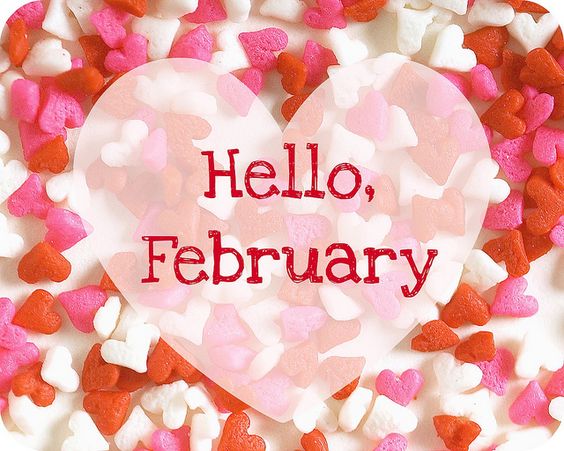 Happy Valentine's Day to You!!!  Thank you for allowing us to stay in touch with you!

We would love to hear what is going on with you…to hear about what is going on in our lives, our great clients and listings, keep scrolling down…
Jen had a great January.  Her children just started back to school at the end of January after being out of school since before the Holidays since they are on track 4.  Her children got some extra bonus time off from school due to the ice and snow that we received.  Jen's oldest daughter got a hover board with her own money that she had saved up from her birthday and Christmas.  Within, the first two weeks of having the hover board, Jen's daughter fractured her arm…ugh!  Jen's daughter was going down the driveway when a pine cone got stuck in the wheel.  Jen says note to self, "Next time trust your instincts and stay firm with the no."  Jen and family are happy that the it was just a fractured arm and are hoping for a fast recovery.  Jen's husband says the hover board is going on craigslist!
Jason had an awesome January. He celebrated New Years in Raleigh with some friends and got to celebrate his Goddaughters birthday, Cailan, as well as her brother, Evan's birthday.  Jason took them out to dinner, shopping and ice cream and after 3 hours he was exhausted and glad he's only their surrogate uncle!  Jason also enjoyed 6 days in Cabo at the Dreams Resort to celebrate his close friends wedding – congrats Lee & Jen!  He took full advantage of a few days without cell phone or email access; not to mention the open bar and all inclusive meals!  He is playing indoor soccer and getting ready for his next semester of teaching to start, along with starting a renovation on his Dads bathroom, which will be fun for Jason, but not for his Dad! 
January has been a fun and busy month for Sharon and the kids. They braved the first winter storm of the year with lots of movies and relaxing around the house. Sam has been busy with his new job at Food Lion is is loving his paychecks! He even awarded himself with a new Apple Watch, which he is super excited about! Ryan and Sharon have started their New Years Resolutions doing daily T25 Video Workouts together getting in shape for spring! Sharon's big sister Dale came into town from Asheville to celebrate Sharon Birthday and they had lots of fun cooking, shopping and eating sushi!! 
January was the month for those new year's resolutions so Erika joined a new gym and is hoping to get in good enough shape to start up playing soccer again in the spring! Erika's mom is recovering nicely from a fall resulting in a broken back on Christmas day (not fair!). Her family enjoyed the snow and ice and like most families, laid low for a few days and enjoyed being together. Macy, Erika's youngest at 15, had surgery to remove a benign bone growth from her left leg. She is also recovering nicely and having fun being able to use the elevator at school!  
Your LuxuryMovers gave back to…Wake County Salvation Army Soup Kitchen
Did you know…Raleigh was #2 for best places for Business and Careers according to Forbes!
Thank you to all of our current clients that we've had the pleasure of assisting in buying or selling their home this month!    
Peggy S.  Jun and Patricia L.  Colin and Lauren W.  Ryan and Erin H.  Floyd and Wilma R.  Baicui H.  Peter Ute  Steve S.
Thank you to all of our past clients, friends and those of you who have referred business to us…
Jess and Brian F        Wayne B        Zip Realty       USAA     Graebel     Zillow     Altair     CU Realty     Maureen M.   Cartus Relocation
Carla W.        Redfin         Erin S.        Dakno       Movoto     Jim Y      Wells Fargo
VIEW ONE OF THESE BEAUTIFUL HOMES LISTED BY YOUR LUXURYMOVERS TEAM!
 110 Revival Way Raleigh – $699,000 – THIS IS THE 2015 GOLD PARADE OF HOMES WINNER!
106 Revival Way Raleigh – $689,000 – STUNNING NEW CONSTRUCTION IN THE HEART OF FIVE POINTS!
110 North Pastures Trail, Franklin – $379,500 – PRICE REDUCED! CUSTOM HOME ON OVER 6 ACRES!
2407 Clark Ave. Raleigh – $599,000 – A TRUE ONE OF A KIND HOME!
171 Roan Dr. Garner – $255,000 – GORGEOUS HOME ON SUPER LOT!
109 Breckenridge Dr. Garner – $367,900 – ALL BRICK CUSTOM HOME!
201 Coalinga Lane Raleigh – $119,900 – GORGEOUS TOWN HOME!- UNDER CONTRACT!
425 Kimloch Dr., Garner – $247,500 – UNDER CONTRACT!
11313 Rumshill, Raleigh – $264,900 – SOLD!
5721 Enoree Ln. Raleigh – $219,900 – SOLD!
3030 Barrymore #106 Raleigh – $144,000 – SOLD!
1113 Chatham Ln. Raleigh – $174,000 – SOLD!
70 Spicetree Ct. Youngsville-$229,000 – SOLD!
7243 Racine Way, Raleigh – $170,000 – SOLD!
1512 Fairview Rd. Raleigh – $409,900 – SOLD!
222 Glenwood Ave #509, Raleigh – $309,900 – SOLD!
110 E. Whitaker Mill, Raleigh – $229,000 – SOLD!
Coming Soon
900 Newcombe- $135,000- right in the midst of downtown Raleigh, great location and plenty of space
4104 Rockside- $127,000- 3 bedroom, 2 bath ranch..perfect starter home, country setting in Raleigh- comes with chickens and coop (if you want it)
803 Alpha- $179,000- Durham
1609 Oakland Hills- $115,000- Raleigh
4 Pagemore Ct- $230,000-Durham- 2100 square feet, cul-de-sac in Pagemore subdivision, 5 minutes to Brier Creek, 10 minutes to RTP