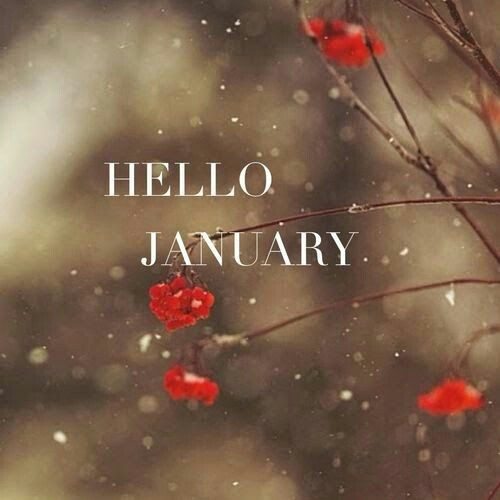 Happy New Year! Thank you for allowing us to stay in touch with you!  To hear about what is going on in our lives, our great clients and listings, keep scrolling down…
Click here to read latest real estate newsletter:  Your LuxuryMovers Newsletter!
On a personal note
Jen had a wonderful holiday at home with her family!  For Christmas, it was just the four of them this year and they really enjoyed their time together- Santa did come and did not leave coal, just in case you were wondering!  The day after Christmas, Jen had her cousin, Sharon, and, her husband, Danny, visit from Cincinnati for one night:  they spent the evening outdoors by the campfire.  The next day, Jen packed the family up and took them for a quick trip to Florida to visit her Dad and Step Mother- they have a house in Venice.  Jen and family did lots of bike riding, hiking (at Stumps Pass), swimming and hunting for sharks teeth!  On New Year's Eve, Jen's family let off Chinese Lanterns at the Manasota Beach. Jen has really enjoyed this unusually warm weather, now she is afraid it is time to bring out the winter coats!
Jason had a fun December and holiday season!  He started of December with a weekend trip to Vegas for a close buddy's bachelor party, which was a blast!  He spent the rest of December in Raleigh celebrating the holidays. Also, he celebrated many of birthdays this month:  both of his parents birthdays, his sister, Kristen's birthday, as well as his younger brother, Matthew's, birthday!  Matthew graduated from UNCW this month, as well!  As usual, he enjoyed decorating the outside of his house with over 20,000 lights which has become an annual tradition on his street.  In addition to his beloved Redskins making the playoffs this year, he also got to fulfill a dream of seeing his Redskins play the Cowgirls in Dallas – a Christmas gift from his girlfriend, Sam.  Jason is excited about what 2016 will bring!
Sharon's Family had a busy and Fun December! Sam landed his very first job at Food Lion in Falls River as a customer service advocate and she is so excited and proud of him. Ryan was busy as usual with his tech theatre pursuits at Enloe HS and did work on the annual production of Cinderalla at the Raleigh Little Theatre as well. The family, also, took their annual excursions to Asheville for Thanksgiving and Christmas to see Grandma Norma and Grandpa Jim and Sharon's sister Dale and husband Tom.
Erika is looking forward to the highlight of her year with her son, Jesse, home from his naval base station in Kaneohe Bay, Hawaii. It has been almost a year since the family has seen him! Jesse says that Hawaii is an incredible place to live but he has come to realize that there's no place like home (with family)! Morgan will also be home from ASU for the holidays. Perry has started a new part-time job at a driving range on Capital Blvd and plans to hit a LOT of free balls as a perk! Macy has really sunken herself into her preparation for equestrian greatness, spending 5-6 days a week at the barn, and loving every minute of it. And, although you'd think December would be a slow month for soccer, Marlayna has had 2-3 games every weekend and heads to Florida for another event on 12/27. A much needed break will follow before Houston in February.
Your LuxuryMovers gave back to…American Redcross & Wake Co. Salvation Army
Did you know…NC Ranks #9 among the "2016 Best Ranked States for Hotels" by online travel site Trivago & #2 Among Cities building New Construction!
Please visit some of our online sites…  Our Interactive Website     LuxuryMovers Facebook     Our Google+ Page
Thank you to all of our current clients that we've had the pleasure of assisting in buying or selling their home this month!    
Walter B.     Judy B.     Jim Y.     Wayne B.     Ryan & Erin H.     Richard & Kelly C.     Peggy S.     Esau W.     Canbre Properties     Will G.     Nancy G.
Lindsay M.     Nancy H.     Steve S.     Raymond & Melissa W.     Hunter & Jo-Elle T.     Jay & Brianne M.     Cullen & Debra J.     Clifford C.
Steven & Majorie F.     Luis Z.
Thank you to all of our past clients, friends and those of you who have referred business to us:  
Zip Realty     USAA     Graebel     Zillow     Altair     CU Realty     Maureen M.   Cartus Relocation    Carla W.     Redfin     Trulia     Erin S.    Dakno    Movoto  Phil and Karen S.
VIEW ONE OF THESE BEAUTIFUL HOMES LISTED BY YOUR LUXURYMOVERS TEAM!
Click on all listings here:  LUXURYMOVERS LISTINGS
110 Revival Way Raleigh – $699,000 – THIS IS THE 2015 GOLD PARADE OF HOMES WINNER!
106 Revival Way Raleigh – $689,000 – STUNNING NEW CONSTRUCTION IN THE HEART OF FIVE POINTS!
201 Coalinga Lane Raleigh – $119,900 – GORGEOUS TOWN HOME!
110 North Pastures Trail, Franklin – $379,500 – PRICE REDUCED! CUSTOM HOME ON OVER 6 ACRES!
2407 Clark Ave. Raleigh – $599,000 – A TRUE ONE OF A KIND HOME!
171 Roan Dr. Garner – $255,000 – GORGEOUS HOME ON SUPER LOT!
109 Breckenridge Dr. Garner – $367,900 – ALL BRICK CUSTOM HOME!
425 Kimloch Dr., Garner – $247,500 – UNDER CONTRACT!
11313 Rumshill, Raleigh – $264,900 – UNDER CONTRACT!
5721 Enoree Ln. Raleigh – $219,900 – SOLD!
3030 Barrymore #106 Raleigh – $144,000 – SOLD!
1113 Chatham Ln. Raleigh – $174,000 – SOLD!
70 Spicetree Ct. Youngsville-$229,000 – SOLD!
7243 Racine Way, Raleigh – $170,000 – SOLD!
1512 Fairview Rd. Raleigh – $409,900 – SOLD!
222 Glenwood Ave #509, Raleigh – $309,900 – SOLD!
110 E. Whitaker Mill, Raleigh – $229,000 – SOLD!
Coming Soon
2714 Hidden Waters Circle – Raleigh
"The best preparation for tomorrow is doing your best today." H. Jackson Brown Jr.