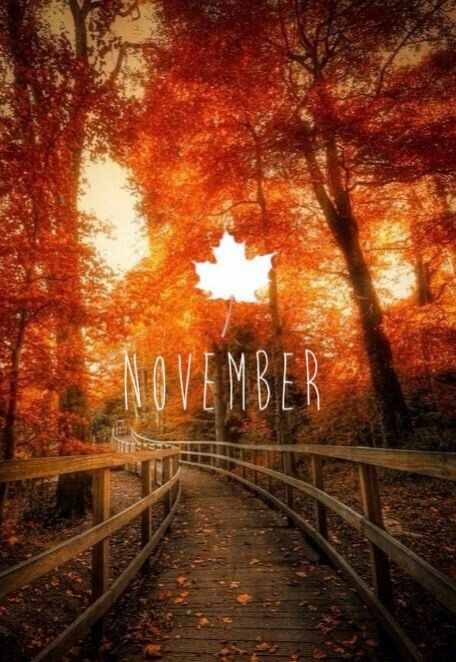 Happy Thanksgiving!  Thank you for allowing us to stay in touch with you! To hear about what is going on in our lives, our great clients and listings, keep scrolling down…
Click here to read latest real estate newsletter:  Your LuxuryMovers Newsletter
On a personal note 
Jen had a great month as her kids were on track out from school.  Jen's family took their annual family vacation with just the four of them so they had a lot of good bonding time.  Jen's family had a nice time going to St. Marten and exploring the island.  Jen's family was a bit concerned as the weather people called for rain the whole time, but when Jen's family arrived they had only a few drizzles and perfect weather the entire vacation.  It was fun to explore the island as one side is Dutch and the other side is French.  Also, they did a lot of hiking and swimming in the ocean and saw lots of wild goats, iguanas and donkeys.  Jen's girls were excited for Halloween as her oldest was a black cat and her youngest was a box of french fries (not sure where this idea came from, but her youngest always likes to think of zany things).
Jason had a fun October!  It started off by heading up to DC to watch the Redskins' total domination of the Eagles!  One of his best friends came into town and they headed down to watch a Campbell football game, where his buddy Drew is a coach – they lost, but the tailgating was fun!  Jason also enjoyed the state fair with his Dad, and younger siblings, Kristen & Matthew.  He actually got a flu shot at the fair, which by the way, is not the weirdest thing he has bought at the fair before; he bought a hot tub at the fair years ago! Outside of that, it's been business as usual with soccer, teaching and working on some investment properties/renovations!
Sharon and the kids have been busy this fall with band competitions, theater productions and the Parade of Homes!! Sam had fun on his trip to James Madison University with the Enloe High School Marching Band for JMU's Parade of Champions. This was their first out of state competition in over 14 years! Enloe Placed 2nd Overall in their class (out of ten bands) and tied for 1st place in Music! Go Eagles! Ryan has been enjoying 9th Grade and staying very involved in his Tech Theatre pursuits. We are all looking forward to cooler weather and the Holiday Season!
Donna's family enjoyed a weekend away in Virginia with friends having fun at Howl O'Scream at Busch Gardens amusement park. Donna's daughter enjoyed riding the new Tempesto roller coaster. October has been a fun month going to fall festivals and participating in Halloween activities.
October has been busy in the Frutiger home! Morgan turned 21 on the 24th and Marlayna turned 16 and got her driver's license on the 27th. Erika and Darrell were happy that all the kids got to go to the fair…and didn't have to go themselves this year! The Haunted Forest at Panic Point in Youngsville is in full swing on the weekends. Macy and Marlayna have been working out there every year since it opened and are in full makeup and costume again this fall. Take a trip out! There is always lots of soccer on the weekends too. We have had several home games and traveled to Virginia and Charlotte this month. Macy is a proud math student who repeatedly is getting the highest grade in her class on tests and quizzes! Perry is working this month to finalize his plans to enter SEALS training in the US Navy! Jesse is still toughing it out in Hawaii in the Navy…surfing, scuba diving and hosting the Blue Angels flight show!
Your LuxuryMovers gave back to…Thad & Alice Eure Walk/Run for Hope and the Rand Road Boosterthon.
Did you know…CNN Money ranked Raleigh #1 in the top 10 best Cities for finding a job.
Exciting news…Good things do come to those who wait…and wait. Last Friday, business partners John Holmes and Chef Scott Crawford opened the doors to Standard Foods – a 5,500 square foot restaurant and grocery in downtown Raleigh in the Person Street Plaza. Get by and check it out.
Please visit some of our online sites:  
Our Interactive Website     LuxuryMovers Facebook     Our Google+ Page  
Thank you to all of our current clients that we've had the pleasure of assisting in buying or selling their home this month!    
Mike and Teresa W.     Dolly & Roy Z.     Tripp and Jennifer L.     Jena G.     MT and Rob     Kim and Scotty S.     Sharon and Dan H.     Wilson Family     John G.     Crystal and Dele G.     Lindsay M.     Kristine C.     Andrew & Matt S.
Loree K.    Michael and Dawn H.     Josha and Talia B.     Kirsten and Felix C.     Loree K.     Dayirene and Miguel P.    The Chappell Family    The Walsby Family    The Manning Family    The Wellons Family    Esau W.     Kim & Damon W.
John G.     Dickerson Builders        JR Huntley Homes (x2)        Nancy G.       Profit by Design Enterprises, LLC 
Thank you to all of our past clients, friends and those of you who have referred business to us:
Rick and Kim B.    Chrisse B.      Candace and Brent M.    Michele R.  Zip Realty     USAA     Graebel     Zillow     Altair     CU Realty     Maureen M.   Cartus Relocation    Carla W.     Redfin     Trulia      Dakno    Movoto
 VIEW ONE OF THESE BEAUTIFUL HOMES LISTED BY YOUR LUXURYMOVERS TEAM! 
110 Revival Way Raleigh – $715,000 – THIS IS THE 2015 GOLD PARADE OF HOMES WINNER!
106 Revival Way Raleigh – $705,000 – STUNNING NEW CONSTRUCTION IN THE HEART OF FIVE POINTS!
5721 Enoree Ln. Raleigh – $219,900 – DESIRABLE NORTH RALEIGH NEIGHBORHOOD!
110 North Pastures Trail, Franklin – $379,500 – PRICE REDUCED! CUSTOM HOME ON OVER 6 ACRES!
2407 Clark Ave. Raleigh – $599,000 – A TRUE ONE OF A KIND HOME!
2714 Hidden Waters Cir. Raleigh – $443,900 – JUST REDUCED! A GREAT DEAL ON A CUSTOM HOME IN BEDFORD!
171 Roan Dr. Garner – $255,000 – GORGEOUS HOME ON SUPER LOT!
109 Breckenridge Dr. Garner – $367,900 – ALL BRICK CUSTOM HOME!
425 Kimloch Dr., Garner – $247,500 – UNDER CONTRACT!
3030 Barrymore #106 Raleigh – $144,000 – UNDER CONTRACT!
1113 Chatham Ln. Raleigh – $174,000 – UNDER CONTRACT!
70 Spicetree Ct. Youngsville-$229,000 – UNDER CONTRACT!
7243 Racine Way, Raleigh – $170,000 – SOLD!
1512 Fairview Rd. Raleigh – $409,900 – SOLD!
3512 Kapalua Way, Raleigh – $309,900 – SOLD!
610 Buffaloe Rd., Garner – $349,900 – SOLD!
222 Glenwood Ave #509, Raleigh – $309,900 – SOLD!
110 E. Whitaker Mill, Raleigh – $229,000 – SOLD!
Click on all listings here:  LUXURYMOVERS LISTINGS