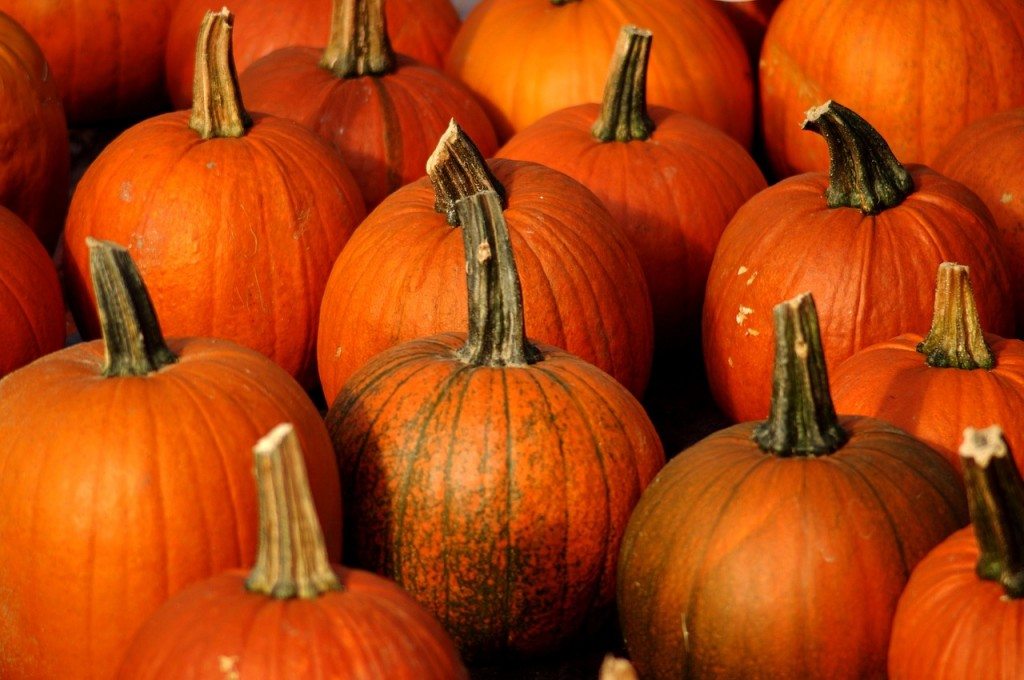 Fall is here and Happy October to you!  Thank you for allowing us to stay in touch with you! To hear about what is going on in our lives, our great clients and listings, keep scrolling down… 
Click here to read latest real estate newsletter:  Your LuxuryMovers Newsletter!!! 
On a personal note… 
Jen has had a great September as her father and his wife visited one weekend and then, her brother and his family visited for Labor Day Weekend.  It was great to spend time with family!  Also, Jen's oldest daughter played in her first competitive soccer tournament.  It was quite a learning experience as, in the past, the team has been used to winning every game and that was not the case for this tournament.  It was a good character building lesson for not only the girls but, for the parents, also!  Jen was proud of the girls on the team though, they kept their heads up high, still had fun and used good sportsmanship throughout the game.  Go Fusion!!!  Jen's youngest daughter has been busy playing soccer, also, last season they lost about every game and this year they have been winning every game.  It is nice to see the progress that has been made with this team.  Go Cheetahs!!!  Jen is happy that her daughters are able to be on two teams with such great groups of kids and parents!
Jason had a great September!  He stayed in Raleigh for Labor Day and got to enjoy some downtime with friends.  He did go up to Maryland for a weekend to visit family and friends – they went to an O's game (a rare win for the birds!) and enjoyed a Maryland crab feast at his brother's house.  It's rare he gets to enjoy true Maryland crabs doused in old bay…he had at least a dozen!  Jason is still playing soccer and teaching is about to start up and by the time you read this, his beloved Redskins will probably already be out of the playoff race!
Sharon and the kids winded down the summer with a Labor Day weekend trip to Kerr Lake. Ryan started his Freshman year in High school, joining Sam at Enloe HS. Go Eagles!! Sam has been working hard with the Enloe Marching Band and we are looking forward to competition season this Fall. Grandma Norma visited us with her new puppy, Casper, and the family had a great time watching our two Maltese "cousins" – chase each other around the house!! Parade of Homes is coming to the Triangle and Sharon will be busy showing buyers some of the Triangles most beautiful new construction homes!!
Softball season is in full 'swing' for Donna's Daughter, Brianna. She is enjoying the new team. Donna's family is enjoying the cooler weather, bike riding and looking forward to the Fall. They have enjoyed attending Football games at Brianna's school. Brianna is excited to see Ariana Grande in concert this month.
Erika is looking forward to having her kids home for a few weeks as they hit their first track out of the year! Soccer season is in full swing, so there will be travel to Virginia this month for Marlayna's games as well as lots of games to ref for her kids at YAKS. Perry had the pleasure of a having a root canal this month which, fortunately, went so smoothly that he wonders what all the hype was about! The Frutigers are ALL ready for fall, and a break from the heat and humidity that NC offers every summer!
Your LuxuryMovers gave back to…Youngsville Area Kids Soccer Club, The Wake Co. Salvation Army & American Red Cross.  
Did you know…Research Triangle Park (RTP) covers over 7,000 acres, has 22.5 million square footage of office space, employs over 40,000 people and has a combined annual payroll of $2.9 Billion.  
Exciting news…The Dorothea Dix Property officially belongs to the City of Raleigh!!!  The deed was recorded on September 15th.  We can't wait to see what they do with this beautiful property! 
Thank you to all of our current clients that we've had the pleasure of assisting in buying or selling their home this month!    
Jena G.     Charles & Levina B.     Dawn H.     Elizabeth & David J.     Mike & Teresa W.     Dolly & Roy Z.     Tripp & Jennifer L.     Michael & Crystal C.     John G.     Kristine C.     Chad & Christine B.     Jordan G.     Malik & Veronica B. Cornelis V.     Roxanne & Charles H.     Felix & Kirsten C.     Bill & Sharon J.     Tod & Joanna M.     Brant & Jaci W. 
Thank you to all of our past clients, friends and those of you who have referred business to us… 
Skip. S.    Janie W.     Erin S.    Zip Realty     USAA     Graebel     Zillow     Altair     CU Realty     Maureen M.   Cartus Relocation    Carla W.     Redfin     Trulia      Dakno 
VIEW ONE OF THESE BEAUTIFUL HOMES LISTED BY YOUR LUXURYMOVERS TEAM!  
Click on all listings here:  LUXURYMOVERS LISTINGS
425 Kimloch Dr., Garner – $259,900 – 10 MINUTES FROM DOWNTOWN!
5721 Enoree Ln. Raleigh – $219,900 – DESIRABLE NORTH RALEIGH NEIGHBORHOOD!
110 North Pastures Trail, Franklin – $389,500 – PRICE REDUCED! CUSTOM HOME ON OVER 6 ACRES!
2407 Clark Ave. Raleigh – $599,000 – A TRUE ONE OF A KIND HOME!
2714 Hidden Waters Cir. Raleigh – $449,000 – JUST REDUCED! A GREAT DEAL ON A CUSTOM HOME IN BEDFORD!
109 Breckenridge Dr. Garner – $374,900 – ALL BRICK CUSTOM HOME!
3030 Barrymore #106 Raleigh – $144,000 – GREAT LOCATION CLOSE TO EVERYTHING!
1113 Chatham Ln. Raleigh – $174,000 – UP & COMING PART OF RALEIGH!
70 Spicetree Ct. Youngsville-$229,000 – UNDER CONTRACT!
171 Roan Dr. Garner – $255,000 – UNDER CONTRACT!
7243 Racine Way, Raleigh – $170,000 – UNDER CONTRACT!
1512 Fairview Rd. Raleigh – $409,900 – UNDER CONTRACT!
3512 Kapalua Way, Raleigh – $309,900 – UNDER CONTRACT!
610 Buffaloe Rd., Garner – $349,900 – UNDER CONTRACT!
222 Glenwood Ave #509, Raleigh – $309,900 – UNDER CONTRACT!
110 E. Whitaker Mill, Raleigh – $229,000 – SOLD!
2430 Glascock St. Raleigh – $204,900 – SOLD!
2424 Glascock St. Raleigh – $205,000 – SOLD!
7312 Blannie Farms Lane, Willow Springs- $215,000 – SOLD!
Coming Soon!
11313 Rumshill Rd., Raleigh