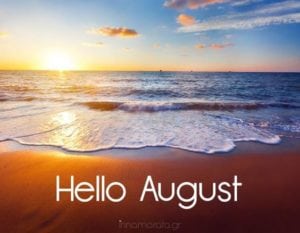 Welcome to August! Summer seems to be flying by! Our team has been busy working with our buyers and sellers this summer, and we have expanded our team to better serve our clients.  You can read about all our team members on our website.
We are very proud to announce that Your LuxuryMovers Real Estate Team was named to REAL Trends America's Best Real Estate Agents!  Thank you to all of our clients for your support, your business and your referrals!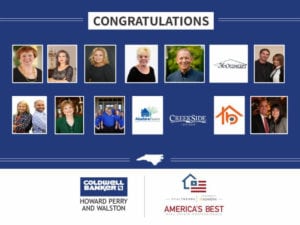 Do you know anyone that needs advice about the Triangle real estate market?  Please contact us at info@luxurymovers.com or call us at 919-424-1867. Your LuxuryMovers Real Estate Team appreciates your business and your referrals!
What's new with us?  Read on to see what we have been up to outside of real estate!
Jennifer had a great July as her children were on track out.  They had family visit and all went to the beach, they also visited with Jen's father, and attended a family reunion in Hueston Woods in Ohio.  If you have not visited Hueston Woods, she would highly encourage you to, as it is a great state park with lots to do with your family.
Jason had a super fun July! He enjoyed the 4th of July with his wife, Samantha, in Harbour Island, Bahamas – it was beautiful! He also went up to Boston for a weekend to catch a concert in Fenway Park, which was really a great trip. His other weekends were filled with real estate work and hanging around Raleigh enjoying the warm temps. Outside of that, he continued to play soccer and teach!
Sharon had a super busy and great July! She just returned from a fantastic trip to Colorado, where here good friends Dan and Karen toured her around Denver, Boulder, and the mountain resorts of Keystone and Breckenridge! It was the highlight of her summer. Sam has been busy with his band and work and just finished up his summer classes at Wake Tech. Ryan spent a week in upstate New York and has been getting ready to leave for college in August.
July was a FUN month for the Frutigers! Darrell won a golf tournament, Perry jumped out of a perfectly good airplane for his 20th birthday, and Erika was completely comsumed with FIFA world cup!
Hunter had a spectacular July! He got to take a quick vacation over the 4th to Key West, Florida, and spent some quality time with old friends. Aside from that, he celebrated his birthday on July 14, and had a great dinner with is family and friends.
LuxuryMovers is proud to introduce the wonderful Kristen McCutcheon to the team.  Kristen is a buyers agent and is ready to help you with your real estate needs!   Please read about her here, and see what has been going on with Kristen this past month: What a joy the month of July has been! Kristen spent a week with 50 family members in Holden Beach, NC. As the family grows, so do the number of homes they rent side by side. It's the way Kristen grew up with cousins and family all around, and she is thrilled to be able to have her children grow up with those same big family vacation memories. July 26th is when her oldest turned 5! They celebrated at Pirates dinner show in Myrtle Beach and of course more family time!
What's new with you? Are there big events in your lives that you would like to share with us – weddings, anniversaries, new additions to your families? Please share what is going on in your world- we love hearing from you! Feel free to tag us on Facebook, Twitter, or Instagram– we would love to share your photos!
Your LuxuryMovers gave back to…American Red Cross, Alzheimer's, Goodwill of the Triangle, Rand Road Elementary, Railhawks, Salvation Army of Wake County, American Red Cross, Make A Wish foundation, Knightdale Chamber of Commerce, our houses of worship, and YAKS soccer club.
Real Estate News: Several new restaurants and businesses are coming to North Hills, along with a 33 acre expansion. Bluemercury Cosmetics, a Chipotle, SunTrust bank, Vita Vite restaurant, Stir restaurant and Rosewater Restaurant will join North Hills' expanding restaurant and retail selections.
Did you know? Apex was named the fastest growing suburb in the United States by Realtor.com! And, a new SmartAsset study ranks Durham's housing market the sixth healthiest in the United States – and the healthiest overall in North Carolina.
The Triangle's real estate market is hot, and now there's a new kind of buyer entering the picture – millennials. Born between 1981 and 1996, millennials are out of school, finding jobs, and some are ready to stop renting. Realtors say they're also changing the way the market works. Born between 1981 and 1996, millennials are out of school, finding jobs, and some are ready to stop renting. Realtors say that they're also changing the way the market works.
Video library: Buying or selling? Do you have questions about the market? We have a video library on our website that addresses some of our most frequently asked questions. You can also find the videos on our YouTube channel.  In this video, Jennifer Lange asks "How Can We Help You?"
Our featured listings: Your LuxuryMovers Listings
Our coming soon listings: Your LuxuryMovers Listings Coming Soon to the market
"I have not failed. I've just found 10,000 ways that won't work." ― Thomas A. Edison